Dozens of Lancashire dogs found to have had 'cruel and unnecessary' ear cropping proceedure since 2020
At least 43 dogs in Lancashire have undergone a 'cruel and unnecessary' ear cropping proceedure in the last three years, according to the RSPCA.
Watch more of our videos on Shots! 
and live on Freeview channel 276
Visit Shots! now
The animal welfare charity is releasing the figures as part of its Cancel Out Cruelty campaign - to raise awareness about how to stop cruelty to animals for good - and to highlight the barbaric procedure which, in many cases, is carried out illegally in the UK solely for the aim of making the dog look "tough".
But it doesn't benefit the dog in any way - and can actually be detrimental to their health.
In total, the figures from the RSPCA show that 1,191 reports of ear cropping have been made to the RSPCA since 2020 nationally, with Lancashire recording the eighth higest figures in England.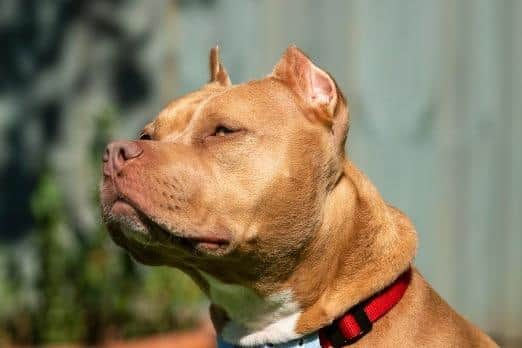 Click here for the mental health nurse found 3.5 times over the drink-drive limit
These figures are likely to be an under representation as not all cases are reported to the RSPCA, as some people may not realise that this isn't a dog's natural ear shape or that it is an illegal procedure in this country.
"Painful and unnecessary"
Dr Samantha Gaines, dog welfare expert at the RSPCA, said: "Ear cropping is a painful and unnecessary practice in which a dogs' ears are removed or surgically altered and sadly many owners who do this do it because they think the look is glamorous or it makes their pet look tough.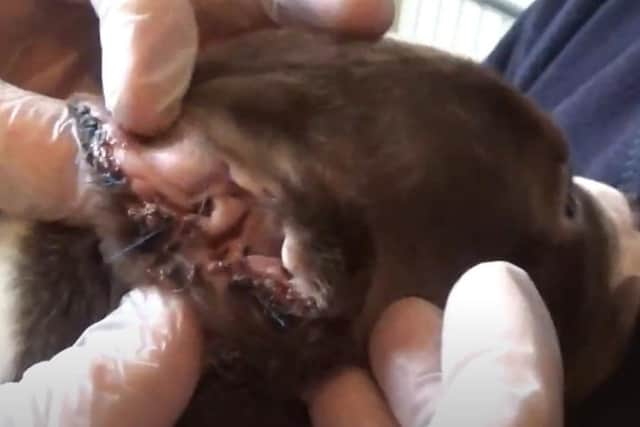 "But it can be detrimental, in the short and long term, to their health, behaviour and welfare - they do not benefit from having it done, and the way it is illegally carried out in the UK - by people who are not vet professionals - is highly likely to lead them to suffer."
Lancashire
The RSPCA said that a man and a woman from Nelson have been disqualified from dealing with animals after causing unnecessary suffering by failing to treat a puppy who had recently had his ears cropped. They both pleaded guilty to one offence under the Animal Welfare Act.
A court heard that during a police-led warrant, a brown and white female puppy aged 10-12 weeks was found with cropped ears which still had the stitches present in each ear. There were also two adult dogs with cropped ears along with a number of puppies.
The court heard that the defendants said they had sold the puppy with ears a few days prior and it was returned a day later with cropped ears. They admitted that they didn't seek veterinary attention for the puppy.
DIY ear cropping
Mr Muttit added that his Special Operations Unit - which investigates ear cropping - have seen "horrific" DIY ear cropping kits at homes of people who carry out the cruel practice.
He said: "The idea of a person cutting off a dog's ears with a pair of scissors and no pain relief or anaesthetic is stomach-churning - but that is exactly what they do. And it is even more sickening to know that they are only doing this because they think it will make the dog look 'tough' or they can sell the dog for more money.
"We have seen dogs who have suffered because of the after effects of this cruel procedure. They are at a high risk of infection and discomfort - what's trendy or fashionable about that? Absolutely nothing."