Doreen Lofthouse's family give their own tribute
The family of Fleetwood business icon Doreen Lofthouse have paid their own tribute to her following her death yesterday.
Wednesday, 31st March 2021, 5:25 pm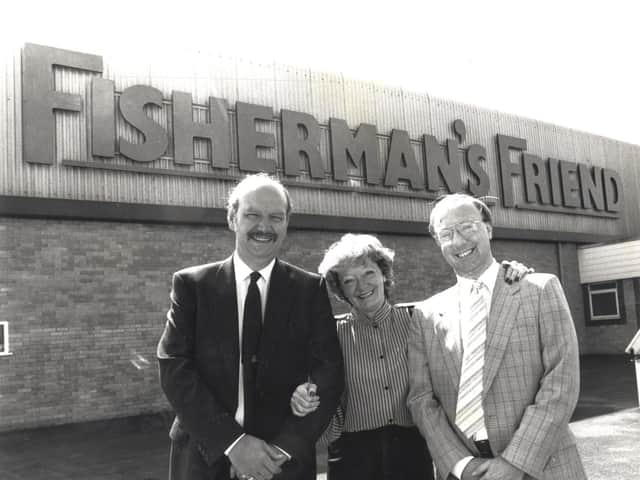 Doreen Lofthouse with husband Tony Lofthouse (Left) and son Duncan Lofthouse outside the Fleetwood base in 1990.
Son Duncan, who is married to Linda, lost his father Tony three years ago and spoke out after the passing of his mother,
He said on Tuesday night: "Today is a very sad day for the entire Fisherman's Friend family.
Doreen was an extremely talented entrepreneur, innovator as was an inspiration to so many people.
"Over the years Fisherman's Friend has grown to become a household favourite for generations around the world.
"Her love of her home town of Fleetwood and it's people can be seen by her generosity and support for the local community.
"She was also devoted to her family and friends and was simply one of life's good people who will be greatly missed by all."
Mrs Lofthouse leaves one son, Duncan, and her daughter-in-law Linda.