Lancashire nostalgia in 2003: North End 40-1; stay on the train; and a bull in a china shop
Here's a look at some of the stories that were making the headlines back in 2003: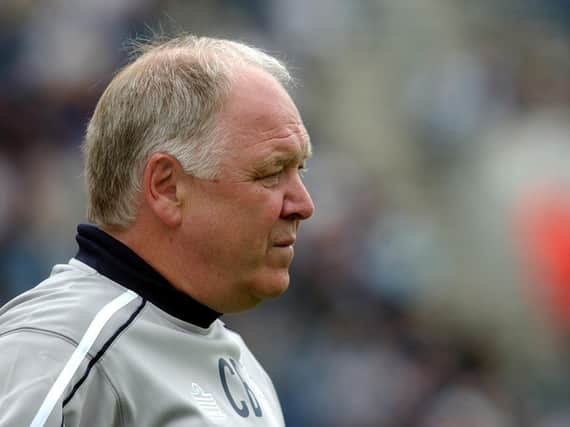 Fancy a flutter on PNE at 40-1?
Bookies are tipping Preston to have a disastrous time next season.
And manager Craig Brown laughed off predictions his side will finish well down the First Division table next May.
"They don't always gets it right," he said after hearing North End are viewed as a better bet for relegation than for promotion.
"I'm not a gambling man, but I'd be tempted to risk a shilling or two at the odds being quoted right now."
Punters can get as much as 43-1 on Preston winning the title. Many betting chains are offering 40-1, although the price is down to 25-1 with big boys Coral and Ladbrokes.
The odds are set to drop as fans try a flutter.
First show of prices suggests there is little confidence in the market for a title shot at Deepdale.
Rail travellers told: 'Stay on the train!'
Rail passengers have been banned from disembarking from rush hour trains at a Lancashire station - although services stop at the station to pick up more passengers.
The move, at Lancaster, has been slammed as "the pits" by Lancaster Council's public transport expert, who said Virgin Trains would now be the "laughing stock" of the rail industry.
The bizarre slice of timetabling is the latest blow to commuters in Preston, who were hit last month by the axing of eight services to Lancaster.
Coun John Whitelegg said that passengers waiting for the 16.42 daily service from Preston had been told that they could not get off the train when it pulled in at Lancaster.
Virgin Trains decided the rule and said passengers faced an extra charge if they attempted to get off at Lancaster.
Coun Whitelegg said: "I have never heard anything so stupid in all my life."
A spokesman for Virgin Trains said: "This move came out of our talks with the Strategic Rail Authority to improve the situation by thinning the services where the network had become badly congested and couldn't cope with demand."
China shop bull is set to be horn again!
When an escaped bull rampaged through a china shop and destroyed pottery worth thousands, Alan Blackburn's world shattered around him - literally.
It took the antique dealer days to clean up in the aftermath of the bizarre incident but finally things are back to normal.
Now he is planning to commemorate the event by putting a lifesize replica of the beast outside his shop, GB Antiques, on the Lancaster Leisure Parks in Wyresdale Road, Lancaster.
Alan said: "I have already started to look for a model of the bull, but the nearest I have found at the moment is a manufacturer in Poland, which is a bit far to go for a bull.
"If we can't find one anywhere then we will get one made - I know it can be done."