Huge festive test awaits Preston North End but Ryan Lowe's side must embrace opportunity
North End have 28 points from 16 games and sit fifth in the Championship table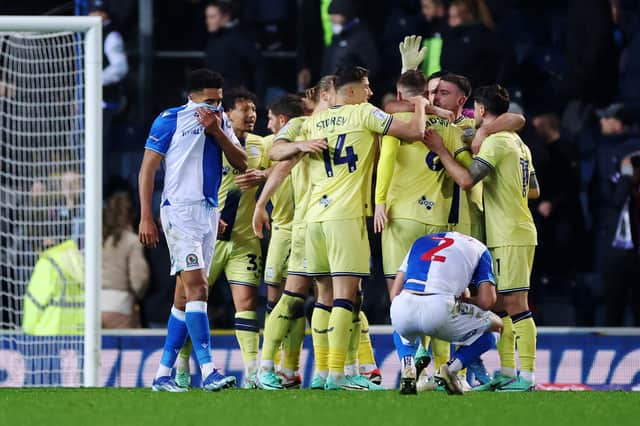 Even when Preston North End were flying in those final few weeks of summer, natural pessimism bubbled away given the unexpected early success. This season's Championship was being billed as the toughest for some time, with the 2015/16 champions of England joining the party along with Southampton and Leeds United.
By now, the Lilywhites will perhaps be regarded as the most 'Championshippy' team going: never overly troubling either end of the table, always just there - hoping their time will come. Ryan Lowe is a man desperate to deliver that. Someone who - putting the criticism that comes his way to one side for a second - is undoubtedly ambitious and hungry to succeed.
With 16 games played, Preston sit fifth in the table and that cannot be sniffed at. North End have been on two very contrasting runs as a team this season, with the last two victories feeling particularly important. PNE could not stop winning and then all of a sudden went seven games without one. It's a league full of clichés, but not getting too high or low isn't half required here.
Looking at the overall picture - as opposed to peering intensely into either run - feels the right approach to take at this stage. To focus heavily on North End's lowly attacking numbers seems somewhat unfair, for a team who've won eight games and are 11th for goals scored. But, if PNE do tail off in end, then nobody can be overly surprised: the data tells us this will happen. With a 21st xG difference, the Lilywhites are a clear anomaly in the table.
For now though, North End are in a position every supporter, player and staff member would've surely, for all the world, taken before a ball was kicked. And perhaps Preston's main strengths are things that cannot be quantified, such as spirit and endeavour. Staying up there is going to be a major challenge and Lowe's side will need to be stuck by through the good times and bad - of which there will no doubt be.
Lowe had to come through an avalanche of apathy in February - a time when his job felt right on the line. Turning the game around against Wigan Athletic will always feel a seismic moment for the Liverpudlian, who seems to have the minerals to dig in when the going gets tough - and will likely be better off for having survived that particular test. Whatever disappointments come along this season, it's unlikely Lowe will find himself as low as he was then.
The support, especially on the road, has been exceptional this campaign - with a more united feel about the club. And maybe that stems from the squad Lowe now has at his disposal: one that will sometimes come up short on quality, but always stick together, work hard for each other and put in the effort. You can never accuse them of not caring. Club captain Alan Browne summed all of that up perfectly after beating Blackburn Rovers.
North End's best squads have always been relatable, but likable too. And there is personality in this Preston dressing room. Milutin Osmajic, Liam Millar, Duane Holmes and Mads Frokjaer are characters as well as players with individual talent. The fearless, youthful Kian Best has surpassed all expectation, while Brad Potts embodies what North End are all about. Business on the pitch is ultimately most important, but getting it done with players you really root for is a bonus.
It's now on to a festive schedule that will demand a lot of PNE and ask them plenty of different questions. Injury boosts will be welcomed but certain players will need to go to war again and again. Cardiff, Middlesbrough, QPR, Norwich, Huddersfield, Watford, Swansea, Leeds United and Sheffield Wednesday are all to come before 2023 closes out. Nine games in 34 days; 27 big points to play for.
As well as Preston are placed in the table, you sense that genuine belief is not quite there yet on the terraces; more so supporters simply enjoying the wins, embracing the ride. A handful of dreamers aside, of course. But, if Lowe's side can come through the upcoming period still in the picture, their second half to the season has the potential to be fascinating and engaging. Steady on...