'I think we've got that' - Alan Browne pinpoints what's pleased him about Preston North End's recruitment
The PNE captain has two goals in his last two games - against Coventry City and Blackburn Rovers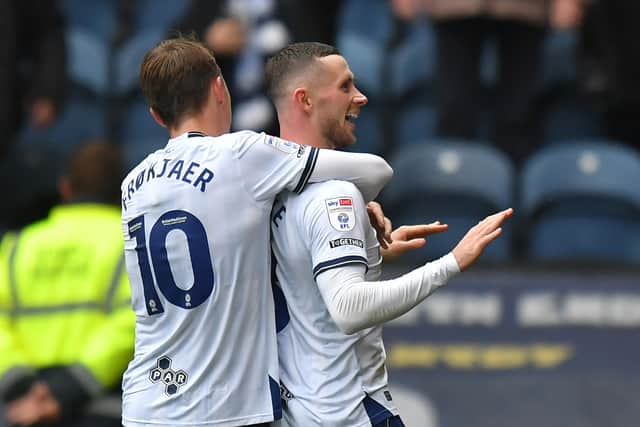 Preston North End captain Alan Browne has great belief in the squad assembled at Deepdale, after a strong summer transfer window in the skipper's view.
The Irishman has been impressed by the recruitment done at North End, with manager Ryan Lowe bringing in eight new faces over the summer. Duane Holmes, Mads Frokjaer, Will Keane, Liam Millar and Milutin Osmajic are all playing central roles within the Preston team.
On the pitch, North End headed into the international break on the back of consecutive league wins. PNE needed to get back on track after a winless seven game run and they did just that, with important victories over Blackburn Rovers and Coventry City.
With heavyweight clubs and squads providing the competition, it will be a big challenge for Lowe's side - who sit in fifth spot - to stay in and around the play-off places. But, while extremely realistic, there is also optimism in Browne about what this season could bring. He believes that North End are capable of keeping themselves in the mix.
"I'd like to think so, yeah," said Browne. "The recruitment has been really good. We've gained a lot of quality as well as experience. I think you need a combination of them, you cannot just have one but not the other. I think you've seen that in weeks gone by, with the gaffer's changes. I know Mads is one of our more technically gifted players, but he's getting used to the Championship and it is a whole different ball game.
"So, you need different attributes and traits in different players. And I think we've got that in abundance, but we don't want to get ahead of ourselves. It is really early in the season still, but we find ourselves in a good position. I back everyone in there, every week, so hopefully we can continue to surprise some people."
On the competition within the squad, Browne added: "It is about the whole squad, not just the starting XI because we're really honest with ourselves. We are not, in terms of quality, the best in the league. But, we know what we are and what we're good at. We stick together and we grind out results. That is everything we are about: fighting for the 90 minutes and finding a way."