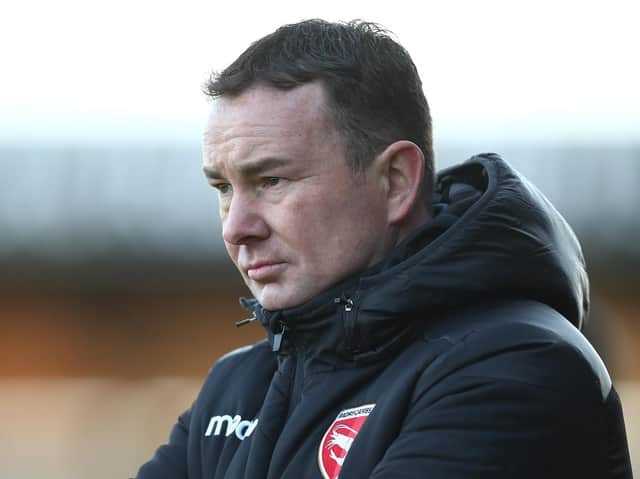 Morecambe boss Derek Adams
The first round match is set be played this Sunday, kicking off at 12.45pm, and will be broadcast across the BBC and BT Sport digital platforms.
As a result, there is a £32,500 live broadcast fee per club, as well as amended prize money to take into account that matches are behind closed doors.
However, there had been some doubt as to whether the match would be played due to the national lockdown taking effect on Thursday.
While so-called 'elite' football from Premier League down to National League North and South can continue, the future is unclear for clubs playing beneath that level.
In terms of the FA Cup, nine of the 40 first round ties involve teams from 'non-elite' leagues but the FA have confirmed that all of this weekend's cup games will go-ahead.
Following the government's announcement on Saturday, the FA had issued an initial statement in response.
It said: "We acknowledge the government announcement today regarding Covid-19 restrictions and are awaiting further information before we can confirm how this may affect non-elite football across England.
"We will communicate any necessary updates in due course."