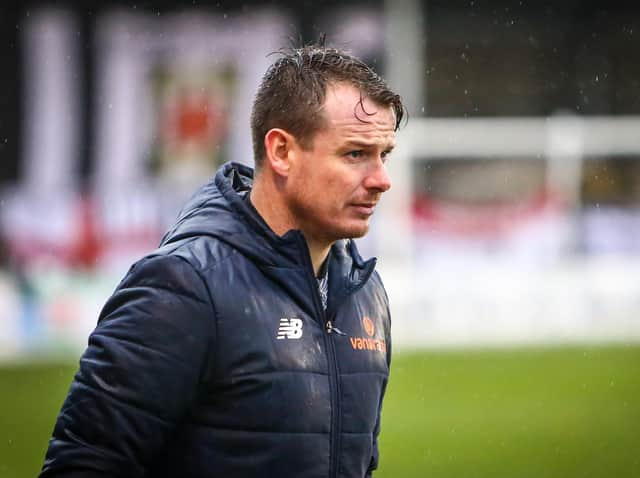 Chorley boss Jamie Vermiglio
The league's Board announced on Friday that their North and South Division 2020-21 campaigns will be put on hold for two weeks due to the Covid-19 pandemic and the implications surrounding that.
Clubs at steps one and two in the non-league pyramid have been receiving funding to help them continue with their fixtures in the light of not being allowed to lets fans into grounds.
The fact that the league have brought a halt to proceedings could mean that there maybe an issue with that funding.
Question marks are now hanging over the rest of the season.
Chorley boss Jamie Vermiglio admitted he has not had time to fully digest Friday's announcement as he was busy preparing for his team's FA Cup fourth-round fixture against Wolverhampton Wanderers at Victory Park.
But he said the news came as a huge shock a few hours before the Wolves tie - a match which his side narrowly lost 1-0.
"I genuinely don't know the ins and outs because I have been focused on the Wolves game," he said.
"I don't know what has been said but if it's to do with the funding side of things, I know that we were guaranteed some money or granst but I don't think that is quite coming through.
"If that's the case then that's quite sad really if clubs have had a commitment and that's been pulled.
"We want to continue and we are now in a bit of a fortunate position because we have been on a good run which has helped us plug a hole.
"I hope we can continue and hopefully the lads can take the magic of this cup run and enable their confidence to grow."