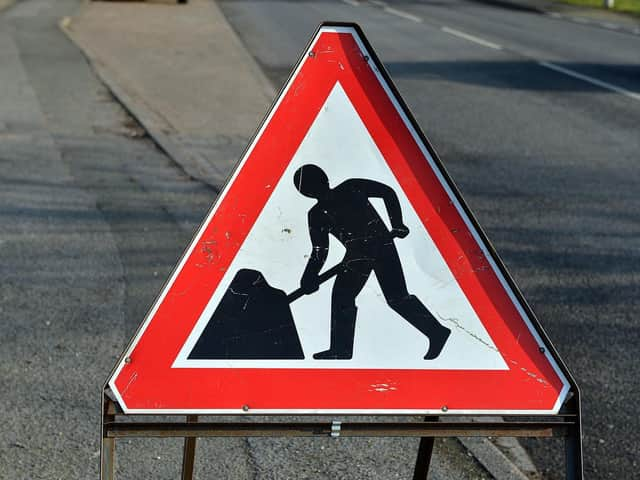 Latest roadworks in Cumbria/ Lancashire: Monday, December 14 to Sunday, December 20
M6 junction 37 to junction 44
On Monday (7 December) a short programme of work was started to install new road studs and refresh road markings along the M6 around several of its junctions. The work will involve closing single entry or exit slip road at a time with clearly-signed motorway diversions in place. The closures – at junctions 37 and 38 (northbound slip roads only), junction 40 (southbound slip roads only) and junction 44 (all slip roads) - will take place between 8pm and 6am with the exception of junctions 40 and 44 where the closures will start at 10pm.
M6 between junctions 42 and 43 – carriageway surfacing work
The final phase of this £2.1 million resurfacing project is now underway. The southbound entry slip road at junction 42 is due to be closed between 8pm and 6am tonight (Friday, 11 December) and also on Wednesday and Thursday nights (16 and 17 December).
Narrow lanes and a 50mph speed limit are now in place along a short stretch of the motorway where a new junction (junction 2) is being constructed as part of Lancashire County Council's Preston Western Distributor road project. More information is available here: https://www.lancashire.gov.uk/council/strategies-policies-plans/roads-parking-and-travel/major-transport-schemes/preston-western-distributor/
Upon completion of the A585 resurfacing works between the motorway and Windy Harbour junction next week (see final entry, below) the eastbound and westbound exit slip roads as well as the eastern side of the roundabout at junction 3 will be fully closed for one night only on Wednesday (16 December) for maintenance. Clearly signed diversions will be in place.
A585 Windy Harbour to Skippool improvement
Work to deliver a £150 million new bypass and junction improvements is now underway. Information on traffic management likely to affect road users' journeys will be included in this bulletin. There are no planned roadworks next week.
A585 resurfacing M55 to Windy Harbour junctions
A month-long, £850,000 project to resurface and provide new road markings along sections of both the northbound and southbound carriageway for about 3½ miles between the M55 and Windy Harbour junction will be completed next week with all roadworks removed by 6am on Wednesday (16 December). Nightly full overnight carriageway closures – between 8pm and 6am - each night are in place until then. Clearly-signed diversions running between Poulton-le-Fylde, Blackpool, Little Plumpton and Wesham are in place. During the day, a 30mph speed limit is in operation. Traffic management is being coordinated with the A585 Windy Harbour to Skippool bypass project to avoid clashes on the A585 or any diversion routes using the local road network.