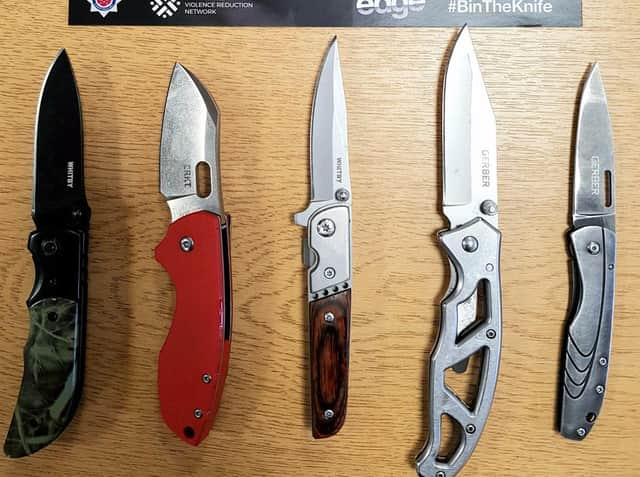 Knives displayed by Preston Police
The city's Neighbourhood Policing Team Preston used social media to highlight the issue.
With concerns growing about the level of knife crime across the country, the team warned against people carrying knives.
The police posted: "You must have a legitimate reason to be carrying a knife in public, otherwise you are breaking the law and risk a sentence of up to four years years."
Some members of the public replied to the post and argued that at least one of the knives pictured by the police appeared to have a blade under three inches long and might therefore not be illegal.
One stated: "Why are we searching people coming for their Covid jab?
"No reason at all to carry most of these knives but why would these people need to be searched in the first place?"
But another replied: "Why would you need to be carrying one in public in the first place?"