Mum and daughter from Burnley in bid for Christmas number one with singer Joss Stone as part of Lorraine Kelly's Change +Check campaign
An inspirational mum and daughter from Burnley are among 20 women in the 'Change + Check' choir making a bid for the Christmas number one, led by Grammy award winning singer Joss Stone.
Watch more of our videos on Shots! 
and live on Freeview channel 276
Visit Shots! now
Fran Moorhouse and her daughter Bethany, who have both battled breast cancer, sang the single Golden live on ITV's The Lorraine Show.
The trailblazing breast cancer awareness campaign is now in its fifth year and the 20 women are among the many who found their own cancer after seeing the show.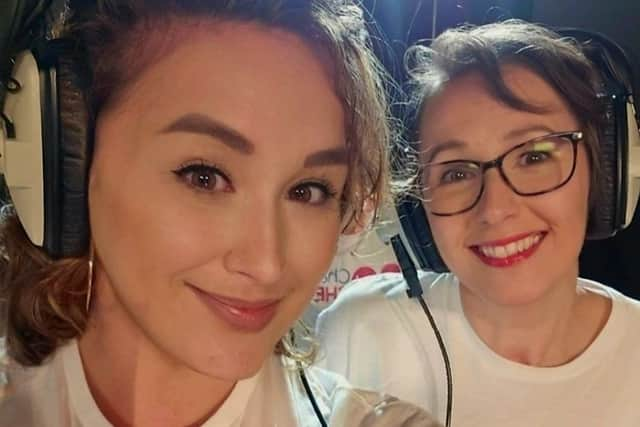 Fran, who lives in Devon but grew up in Burnley and was a student at the former St Hilda's RC High School for Girls, was diagnosed with a high-grade invasive breast cancer just five days before lockdown in March 2020. During her treatment she discovered she was a carrier of the altered BRAC1 Gene that gave her a 90% increased risk of developing breast cancer and a 60% higher risk of ovarian cancer.
Fran's mum died of ovarian cancer at the age of 55, so, as a family, including her two daughters and two sisters, they started their own genetic testing while Fran continued with her surgeries, chemotherapy, and radiotherapy.
Fran said: "Not long after that both my sisters and eldest daughter had confirmation that they too carried the altered BRAC1 Gene.
"Then there was a twist! Just after my treatment had finished, the day before my daughter Bethany Moorhouse's 29th birthday, she too was diagnosed with breast cancer.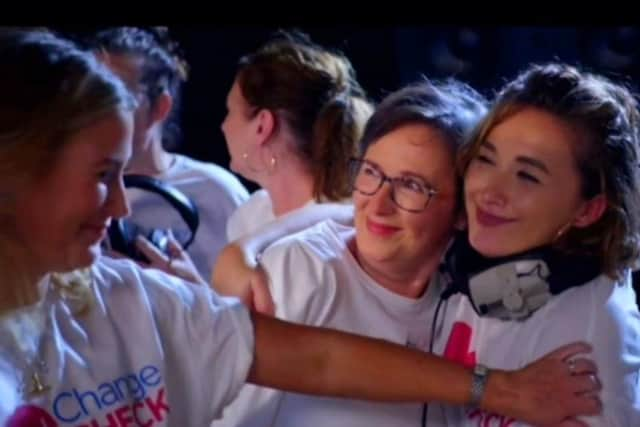 "It's been a long three and a half years of breast cancer being in our lives as we try to protect and preserve life, but as you can probably read between the lines, the Lorraine Shows Change and Check Campaign without doubt saved mine and my family's life.
"For the past two years I've been part of the Change and Check Campaign which raises awareness of the signs and symptoms of breast cancer that was founded by Lorraine producer and breast cancer survivor Helen Addis."
All net profits from downloads of 'Golden', which has been dedicated to the memory of Hannah Hawkins ( 33), a producer for Lorraine who recently passed away from secondary breast cancer, go to the breast cancer charity Future Dreams which will help fund much needed research into secondary breast cancer.
To date, Change + Check has helped over 66 women to detect and get treated for breast cancer. Lorraine's Change + Check campaign focuses on raising awareness of the signs and symptoms of breast cancer, with advice on how to check your breasts and what changes to look out for, appearing on posters in changing rooms across the UK.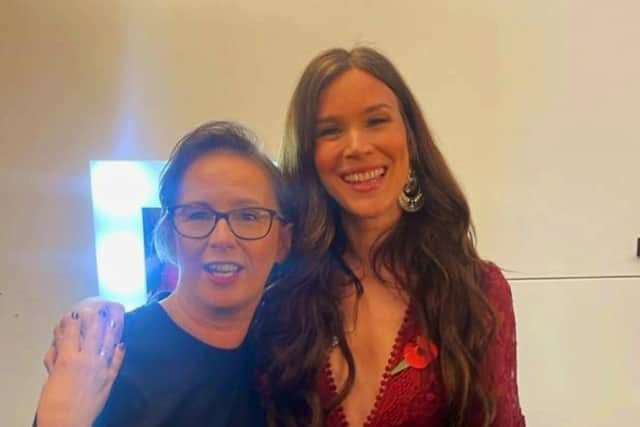 The campaign has gone from strength to strength and soon after launch, the initiative was commended by the then Prime Minister, Theresa May and it has also been endorsed by celebrities such as Emma Bunton, Kelly Osbourne, Naomi Campbell, Sheryl Crow and even Madonna.