Hero rescuer plucks baby goose to safety on the canal in Chorley
This bird rescuer has been dubbed a hero after his exploits on the Leeds and Liverpool Canal yesterday.
Sunday, 17th May 2020, 2:00 pm
Updated
Sunday, 17th May 2020, 2:02 pm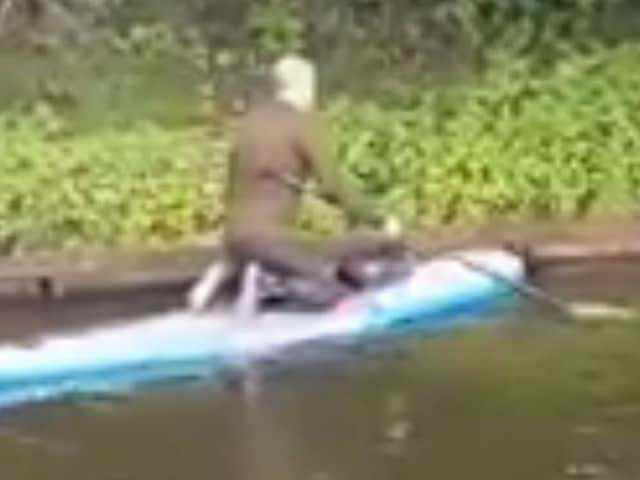 Hero rescuer on the canal at Wheelton in Chorley
The man, who was sailing on the canal at Wheelton on a board, paddled across and plucked a baby Canada goose to safety after it had become trapped.
The rescue was spotted by Stefanie Smith who filmed it and said she thought it would cheer folk up "from this current doom and gloom".
Stefanie explained: "I spotted a family of geese panicking and realised one of their babies had gotten trapped.
"I was about to get in when I spotted a guy paddling down the canal..
"Talk about right place right time.
"I called him over to help... and we'll you can see the happy ending in the clip."
Here's the link: https://m.facebook.com/story.php?story_fbid=10223096569781394&id=1195768805