Nicola Bulley TikTok sleuth arrested after snooping around village at night searching for missing mum
A social media influencer from Lancashire has been fined after snooping around the village of St Michael's in search for missing mum Nicola Bulley.
Watch more of our videos on Shots! 
and live on Freeview channel 276
Visit Shots! now
Dan Duffy, 36, posted a video of himself being arrested by Lancashire Police officers on his YouTube channel, Exploring with Danny.
The TikToker, who has thousands of followers, said in one video he had "actually been in people's back gardens at night-time with torches" searching for Nicola.
The force said he was handed a fixed penalty notice under section 4 of the Public Order Act – fear or provocation of violence.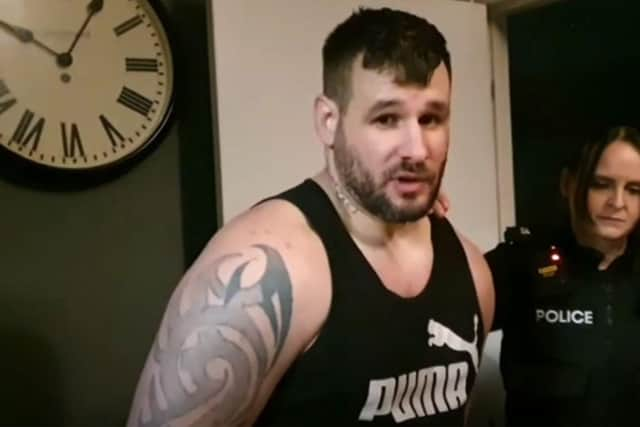 Since Nicola went missing, Duffy has posted a number of videos on social media site TikTok, as well as three others on his YouTube channel.
In the arrest video, he said: "Hi guys, I'm being arrested on a public order offence. They've had an allegation.
"As you all know I was in search to find the missing woman Nicola but this is what this country's turning into. No freedom of speech."
The clip later displays the message: "20 hours in the police station arrested on a public order offence for searching for missing woman Nicola Bulley."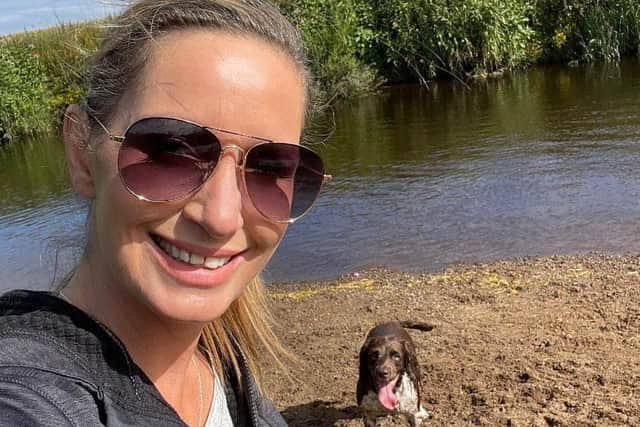 In previous clips posted to his channel, Duffy said he joined the search because he "wants some answers" and there are "a lot of conspiracy theories flying around on the internet".
Nicola Bulley, 45, vanished after dropping off her daughters, aged six and nine, at school on January 27 in the village of St Michael's on Wyre.
The mum-of-two was last seen at 9.10am taking her usual route with her Springer Spaniel Willow, alongside the River Wyre.
Police said no other person had been handed a fixed penalty notice in relation to the search.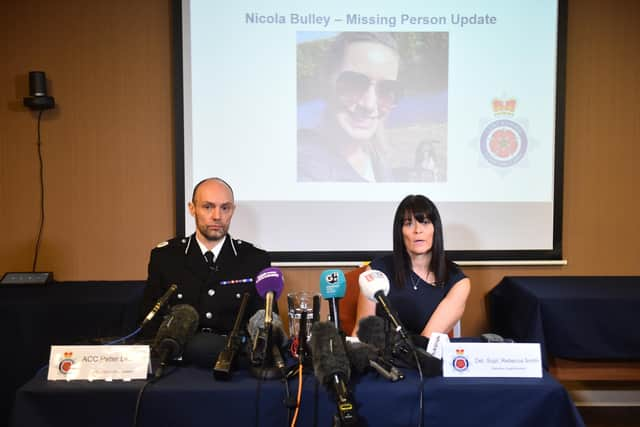 In a statement confirming a fine had been issued to Duffy, Lancashire Police said: "A 36-year-old man from Darwen was arrested under Section 4 of the Public Order Act – Fear/Provocation of Violence.
"He was given a Fixed Penalty Notice."
Police condemn "wannabe detectives"
Duffy's arrest and fine came after the lead investigator in the case, Detective Superintendent Rebecca Smith, condemned amateur sleuths snooping around the village acting as "wannabe detectives".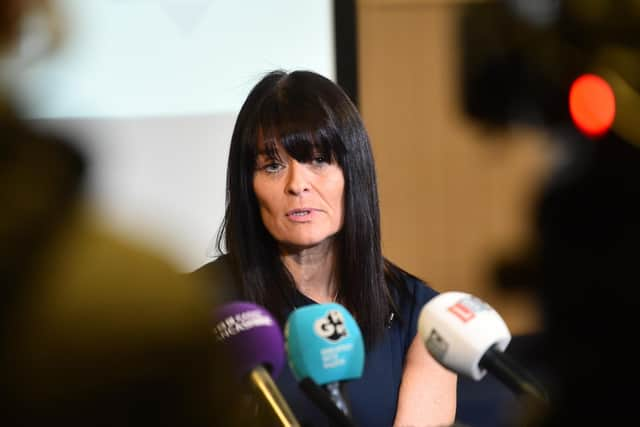 At a press conference at Lancashire Police HQ in Hutton on Wednesday (February 15), the detective said her "main working hypothesis" remains that Nicola fell into the River Wyre.
A BBC reporter asked Det Sup Smith if "social media video-makers and wannabe detectives have been an annoyance or a hindrance in the inquiry".
"Yes," she said. "It has significantly distracted the investigation. In 29 years' police service I've never seen anything like it.
"Some of it's been quite shocking and really hurtful to the family.
"Obviously, we can't disregard anything and we've reviewed everything that's come in but of course it has distracted us significantly."
She also addressed what she called "persistent myths" circulating on social media about the case.
"In terms of the glove that has been recovered, you'll no doubt be aware that TikTokers have been playing their own private detectives and have been in the area," she said.
"A glove has been recovered that is not believed to be relevant to the investigation. It is not Nicola's but we have got that in our possession.
"The derelict house which is across the other side of the river has been searched three times, with the permission of the owner, and Nicola is not in there.
"The red van… we're really grateful to members of the public for ringing in to the inquiry, we wouldn't have got this far without everyone's help.
"But it's also really obvious that we are being inundated with false information, accusations and rumours, which is distracting us from our work."
Two arrested for "inappropriate emails and phone calls"
Wyre Council announced on Monday (February 13) it had removed councillors' contact details from its website due to "inappropriate emails and phone calls" about Ms Bulley's disappearance.
The force added the man had been bailed until May 12 and inquiries were "ongoing".