Calvin Ramsay returns to Liverpool for treatment as Layton Stewart injury update given
Injury updates on the Preston North End pair with Calvin Ramsay back at Liverpool to undergo rehabilitation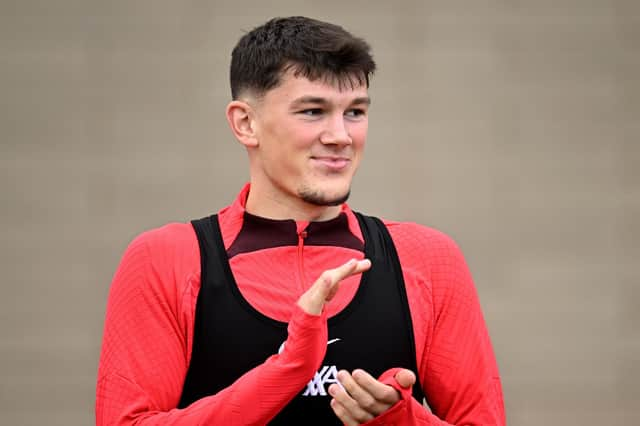 Preston North End loan man Calvin Ramsay has returned to Liverpool for rehabilitation on his injury.
Lilywhites manager Ryan Lowe confirmed that the Scottish defender had suffered a 'setback' last month and that he would be sidelined for six to eight weeks. Ramsay got some pre-season minutes under his belt, but had not made a competitive appearance for North End at the time of the blow.
The 12 month loan deal is still active and former Aberdeen man Ramsay will hope to play a part in PNE's campaign. But, for now, North End are happy to follow Liverpool's lead - with the Reds opting to bring the 20-year-old back to the club. Lowe hopes to work with Ramsay further down the line, but has stressed the importance of waiting until the time is right.
"Calvin is still missing but he's going to be another couple of months probably," said Lowe. "He's not actually with us at the moment; he's with Liverpool, doing his rehab. He will come to us later, but we are in contact with Liverpool and Calvin about where he's up to and how he is. We'll just listen to Liverpool and when he's back with us, he'll hopefully be back to play some part.
"Liverpool did want Calvin to go back to them. It was probably the right thing, because he is their player. We've got to make sure he comes back right, fit, ready and they sign him off. We don't want to get him where we still have to do work with him. Last time, it wasn't quite that. But, it's about the kid now and making sure he is properly fit and ready to go. We will take as long as is needed to get him match fit."
PNE also brought in Layton Stewart from Liverpool this summer, but on a permanent deal. Stewart has not made his debut for North End either, having been put on an individual training program post-transfer. The striker was seen doing solo work in training last week and Lowe says he could make the bench against Plymouth Argyle on Saturday.
"Layton is back in training, yeah," said Lowe, on Thursday. "He played 25 minutes in a 11v11 game on Tuesday and came through fine. We needed Robbie and Whitey to get some minutes as well as Layton. It was a good session and they all came through it fine. He rested yesterday and is due to train again today, so if all goes well with him then he'll potentially be available for the bench."