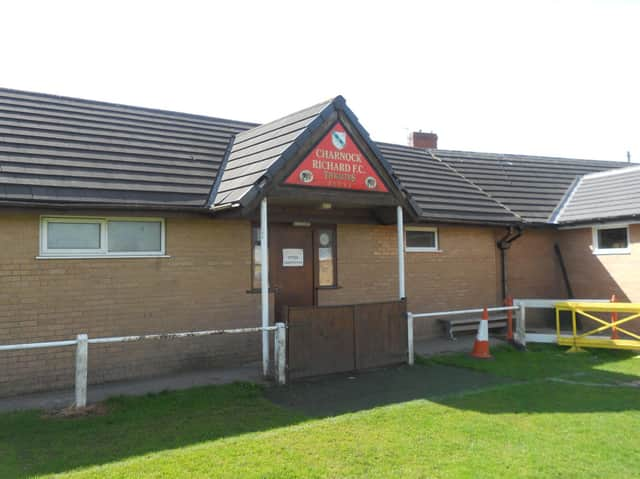 Charnock Richard's Mossie Park clubhouse will remain shut indefinitely
The Villagers, who defeated a Chorley XI on Tuesday 1-0 at Mossie Park, learned of the news and yesterday and as a precaution have decided to call a temporary halt to training and scheduled friendly matches for the next two weeks.
As a further precaution, othe clubhouse will be closed with immediate effect until such time as the club feels that it is safe to re-open it.
Chairman Shaun Tootell said: "This decision has not been taken likely but has been taken because the health and welfare of all our football community simply has to come first, and so this tough decision has been taken.
"Clearly, there is concern that the player could have contracted the infection whilst playing, training or socialising at Charnock Richard Football Club.
"With this in mind, it is vital that anyone who feels unwell or thinks that they may have some of the symptoms associated with Covid-19, should seek to obtain a Covid-19 test immediately. It is up to each and every one of us to take responsible measures by following government guidelines regarding such matters as personal hygiene, social distancing and wearing of face masks etc.
"We must not become blasé about this insidious disease which is still very active in our community.
"As a club we will be continually reviewing the situation in depth to ensure that when football returns to Mossie Park, it will be under conditions that are safe for everyone."