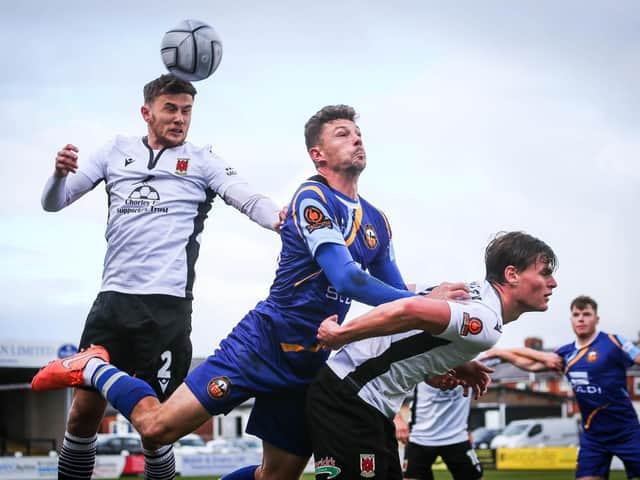 Magpies want to play on this season (photo:Stefan Willoughby)
Clubs in the two divisions voted by a narrow margin to declare the campaign null and void due to a dispute over funding.
However, those clubs which voted in favour of playing on have enquired about the prospect of completing the season amongst themselves.
How that would work is yet to be ironed out, although Vermiglio revealed a few possibilities have been mooted.
"There are some solutions being talked about," said Vermiglio.
"One being is a line being drawn in the middle of the country and the most northern teams play against each other and the most southern teams play each other in their own regions if you like.
"Another possibility is all of the teams come together and another national league is created.
"I don't know how feasible that is for clubs to do especially at this current time.
"There are a few other solutions knocking about but those two are the most talked about ones. I don't know what is going to happen– different clubs have different ideas.
"We will just have to wait and see as to what gets put forward and whether anything gets ratified or not."
While there is a growing feeling that football could be played in some shape or form over the coming months, the issue of whether there would be promotion and relegation could open another can of worms.
Now that the National League North and South Division seasons have been cancelled, clubs in the National League wouyld not be facing relegationbut would that change if a new division is created?
Vermiglio said: "I don't think there can be relegation because all the leagues below us are not playing.
"The division above us is playing so there could possibly be promotion but there are some clubs in the National League who have said they are not playing but have continued to play because after the results of the last vote, they wouldn't face relegation anyway.
"But would relegation be re-installed if a new league for the NL North and South was set up? I have no idea."
For now, Vermiglio has told his players to continue to train and prepare for the possibility that the season will re-start.
"My message to the players is to keep ticking over while we are allowed to," he said.
"There is a real appetite among some clubs to continue to play but in what capacity I am not sure.
"We just need to see how it all evolves .
"My job as the manager is to try to keep these lads ticking over and ready to play if they do get opportunity to do that."