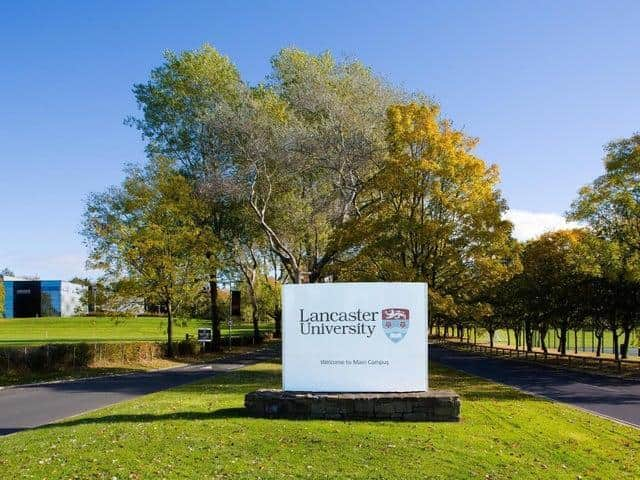 ClearTrace is based at Lancaster University.
The business, which was established in 2008, is already the largest supplier of infection prevention and control cleaning services to private MRI, CT and PET scan providers in the country.
The Covid-19 diagnostic tests have been independently validated and can provide point of test results within 15 minutes.
Dr Muhammad Munir a virologist at Lancaster University, said: "Given the accuracy and ease of use, application of SARS-CoV-2 Rapid Antigen Tests particularly in asymptomatic and pre-symptomatic people will help to identify community spread during movement around Christmas and New Year celebrations.
"These tests are critical in timely identify infections, safeguarding personal health, and contribute to the NHS capability in detecting virus circulation in the country."
Several large businesses have already placed orders for CoVID-19 testing kits with ClearTrace including a Premier League football club and a leading regional employer.
Adam Murfitt, Managing Director at ClearTrace commented: "The ability to access accurate testing kits at commercial prices is crucial for many organisations as we head into 2021. This SARS-CoV-2 test kit has been proven to have a sensitivity of circa 97%, with PCR comparable limit of detection (number of viruses picked up by the test) validated at Lancaster University.
"The test provides results typically in around 15 minutes.
"Correct application of these tests can potentially save businesses thousands of pounds in lost time through employees self-isolating when they may not have Covid-19. In some sectors, such as professional sports, testing is mandatory, and we've been able to reduce the cost and speed up the supply of tests where needed.
"While we have been supplying large organisations for some time now, we are also getting a lot of enquiries from the public as people are now seeing in the news that this is a great way of helping keep their families safer."