Woodplumpton to vote in referendum on plan that pushes for the services residents need
A blueprint for the future of a rural part of Preston will help ensure that the area "is not just a mass of houses with no soul to it".
Watch more of our videos on Shots! 
and live on Freeview channel 276
Visit Shots! now
That was the pledge from the chair of Woodplumpton Parish Council as a date was set for a local referendum on the authority's new neighbourhood development plan. Locals will go to the polls on 11th January next year to vote on whether or not to approve the document.
If residents back the plan, the policies contained within it will shape how the parish area - which includes Woodfplumpton, Catforth, Eaves and part of Cottam - develops in the years ahead. Its aims would have to be factored in when Preston City Council decides on planning applications for housing in the villages.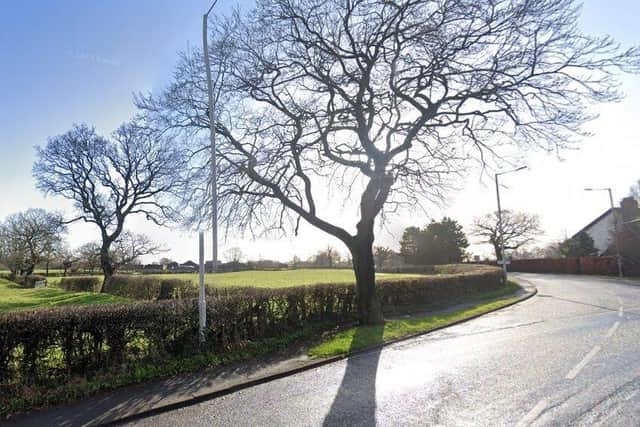 The foreword to the plan stresses that it is not "anti-development" - and some of its main policies focus instead on ensuring that existing and future residents have access to the services they need on their doorstep, especially those that have been pledged by housebuilders seeking planning permission.
"It always seems to be that we are promised things like shops, doctors surgeries, schools and football pitches - but they don't don't materialise," parish council chair Matthew Greaves says.
"We want to pursue these facilities and make sure that they are built [to reflect the number] of houses that have been brought into our parish. We'll continue to try to insist that these are not false promises, as they consistently seem to be, which is disappointing and frustrating."
While the proposed neighbourhood plan cannot demand particular amenities, it sets out a vision for "a parish that better meets the needs of…residents while maintaining and enhancing its distinctive character and appearance".
"Through the design and provision of new infrastructure, the improved wellbeing and safety of the parish will be achieved, which would be of benefit to the community as a whole," it adds.
The plan also seeks to protect existing facilities - 11 in total - including a post office, the village hall and three pubs.
Areas covered by an approved neighbourhood plan are entitled to an uncapped 25 percent share of the community infrastructure levy (CIL) funding that is paid over to planning authorities by developers. Those without receive only 15 percent, capped at £100 per existing dwelling.
Cllr Greaves says that while the council would not want to see that cash spent on services that should have been provided by developers, it does provide an opportunity "to give parishioners what they're asking for", once their opinions have been sought.
The suburban fringe of the parish around the northern part of Cottam forms part of the broader North West Preston Masterplan area, where around 6,000 homes are planned to be built over a 20-year period up to the mid-2030s.
The plan has had to be drawn up in a way which complements, rather than contradicts, existing Preston and Central Lancashire-wide planning policies - and states that it will support "new and improved community facilities", provided they meet a number of criteria. Those stipulations include that the proposed development has a safe means of access for vehicles and pedestrians and, in the rural area, that there is "evidence of local need" for it.
The document also includes policies on nature conservation, supporting the rural economy and encouraging walking and cycling as part of new development.
In order for the plan to be adopted, the referendum will have to return a simple majority in favour of it amongst those who turn out to vote. It will be the second referendum on a parish plan for a rural part of Preston in two months - Barton residents vote on theirs on 9th November.