Preston village of Barton holding referendum on future housing and services plans on Thursday
Residents of a village on the outskirts of Preston are being urged to make use of a "powerful opportunity" to help shape the future of the place they call home.
Watch more of our videos on Shots! 
and live on Freeview channel 276
Visit Shots! now
As the Lancashire Post reported last month, Barton is staging a referendum on Thursday (9th November) in which locals will be asked whether or not they back a neighbourhood development plan that the parish council has drawn up for the area.
If approved, the document would introduce a raft of policies covering all aspects of the evolution of the village - from the location and quality of new housing to the preservation of local green spaces.
Residents in the Barton Parish Council administrative area and part of the adjacent Myerscough and Bilsborrow parish will be entitled to vote in the referendum.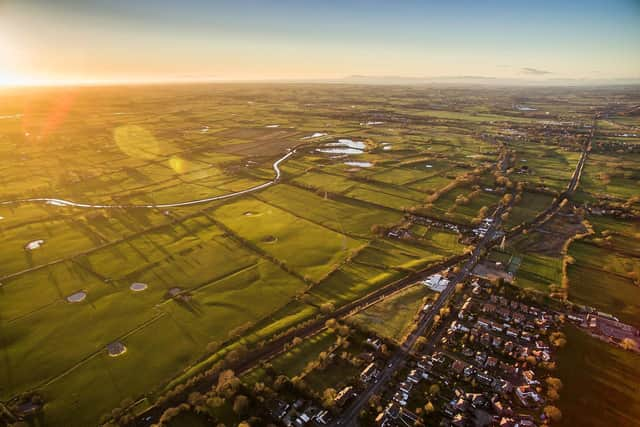 While the neighbourhood plan cannot put a blanket block on further development - and must complement, rather than contradict, existing Preston, Wyre and Central Lancashire planning policy - it can exert significant influence and would have to be factored in when planning applications were being decided by the two district authority areas which it straddles.
The proposed plan pledges to support new housing when it is within the settlement boundaries of the village and would permit development outside of those boundaries only in exceptional circumstances and if it were small scale.
All planning applications would also have to demonstrate that they did not have an adverse impact on existing or future residents and be accompanied by appropriately located "physical and social infrastructure".
John Parker, vice-chair of Barton Parish Council, says he understands why people may feel "the horse has bolted", because of the scale of development that has already taken place. However, he is urging them to have their say over the future rather than focus on the past.
"Barton has had a disproportionately high ratio [of new housing] in comparison to the size of the village and the infrastructure that supports it.
"But if we don't do anything as a parish council, we can't complain about things that might happen [in future], either at a local or central government level. We have to try and change the narrative In the parish's favour.
"So if you want to have a voice for where you live, you need to exercise that right [to vote in the referendum], Cllr Parker said.
While a simple majority in favour is all that is required in order for the neighbourhood plan to be adopted, he says that he is hoping for a high turnout in order to make the result feel "legitimate".
Cllr Parker also stressed that the plan - which has been six years in the making and includes sections on green infrastructure, drainage and supporting businesses - "isn't just about either encouraging or discouraging housing".
"It is broadly about the strategy for the village going forwards - and that's about much more than whether we have 10 houses or a thousand.
"But we have had to be pragmatic in how we approach these things and quite realistic as well - because, nationally, there is a call for more housing. That housing should really be [delivered] on a strategic infrastructure and needs basis - but it isn't always done in that way," he said.
Areas covered by an approved neighbourhood plan are entitled to an uncapped 25 percent share of the community infrastructure levy funding that is paid over to planning authorities by developers. Those without, receive only 15 percent, capped at £100 per existing dwelling.
Barton has been the subject of a slew of often controversial planning applications over the past decade, with its housing stock increasing by more than 50 percent since 2015.