YMCA Kirkham Rural Splash is set to permanently close: why and what do the council have to say?
YMCA Kirkham Rural Splash is set to permanently close it has been announced today (August 10).
Watch more of our videos on Shots! 
and live on Freeview channel 276
Visit Shots! now
Why is the YMCA Kirkham Rural Splash closing?
The facility suffered significant structural damage caused by Storm Arwen in December 2021 and has not been operational since.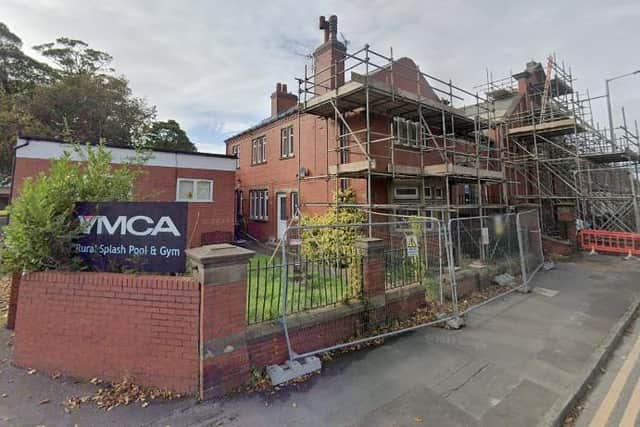 The pool had been threatened with closure as long ago as 2009 but an agreement between Fylde Borough Council and YMCA allowed the facility to remain open.
Ever since the storm, YMCA have been working with partners to try and plot a way forward for the service. However, whilst plans had been drawn up to replace the damaged section of roof, the cost of additional works mean that reinstating the facility is not now financially viable.
What do the YMCA say?
Graham Oatridge, CEO of YMCA Fylde Coast said "We are hugely disappointed not to be able to go ahead with re-opening the baths as was originally planned. We have been working with architects and engineers to create a scheme of works to reinstate the facility. Unfortunately, the ageing plant and building systems mean that additional investment of hundreds of thousands of pounds are required and, as a charity, YMCA simply does not have the funds to make that investment. The revenue costs of running swimming pools have risen exponentially on the back of the energy crisis and despite the willingness of YMCA and its partners to see the building re-open that is just not possible. We know this news will be incredibly disappointing for everyone that loved the facility. However, conversations have already started and YMCA will be working with Fylde Council, Kirkham Town Council and other willing stakeholders to explore all options for bringing a modern, fit for purpose leisure facility for Kirkham and rural Fylde."
What's next for people who use the facility?
Many of the swimming lessons run from YMCA Kirkham have been relocated to other local pools whilst members have also been able to make use of other YMCA facilities in in Lytham, St Annes and Poulton.
Schools using the facility have all be offered alternative swimming lesson availability at other YMCA sites.
What has the council said in response?
Councillor Karen Buckley, Leader of Fylde Council said: "We regret the YMCA's decision to close and are disappointed that this will remove the provision of public swimming in and around Kirkham. We also appreciate how difficult it must have been to make this decision by the YMCA who own and operate the facility. Nevertheless, the closure will be a real blow for residents of Kirkham and the surrounding villages.
"We understand there is a demand for a public facility to cater for rural Fylde residents and have heard directly from schools that are struggling to justify the time out of the classroom to transport children further away to pools in St Annes, Garstang or Poulton to fulfil the requirements for teaching children to swim."
"We offer to work with the YMCA to seek funding for an alternative site to bring back publicswimming to rural Fylde so children can learn to swim locally and adults, as well as children, can enjoy the physical and mental health benefits that swimming brings."
Cllr Jayne Nixon, Lead Member of Tourism, Leisure and Culture further stated: "The closure of the YMCA Kirkham facility is undeniably a significant setback for our community, especially for families and children who cherished having a convenient local swimming pool in Kirkham. The YMCA have explored and exhausted all opportunities to reopen the site, however the cost of the immediate and futureproof reparative works makes the site economically unviable."
"Looking ahead, our determination to address this issue remains resolute. While acknowledging the challenges, we are fully invested in collaborating with the YMCA and Kirkham Town Council and, we will pursue all available funding to seek to return swimming provision to the Kirkham area."