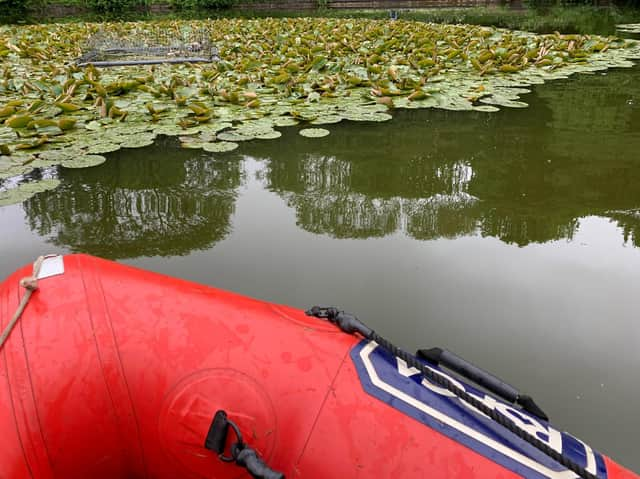 RSPCA rescuers row out to the trapped duck
The drama unfolded after a cage used to allow small fish to breed at the bottom of the pond broke free and trapped the bird inside.
The RSPCA received a call and animal welfare officers David Hatton, Johnny Brook and Alison Wilford attended the scehe off Marron Close, Leyland, to rescue the duck.
They rowed their rescue boat across the pond in Marron Close, Leyland, and were able to reach the cage which was in the centre of the pond.
Trapped duck in a pond in Leyland
David Hatton said: "The poor duck was well and truly stuck in the cage and in quite a predicament as we believe he'd been trapped for a few days. T
"Thankfully he wasn't injured, just very hungry but otherwise okay. The duck was very lucky as we were able to release him straight away."