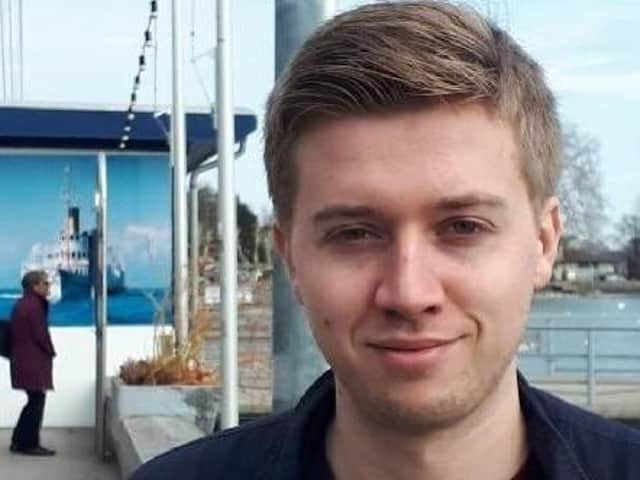 Sam Pegram
The 737 Max is Boeing's most important jet, but it has been grounded for 15 months after crashes in Indonesia and Ethiopia killed a total of 346 people
Sam, 25, a former pupil at Priory High School and Runshaw College, had dedicated his life to humanitarian work and had been based in Geneva since last January as a Norwegian Refugee Council (NRC) intern.
He was flying to Kenya with a colleague to deliver a training programme when the plane crashed six minutes after takeoff near the town of Bishoftu. The plane is now the subject of numerous ongoing investigations, including probes by the U.S. Department of Justice and the Securities and Exchange Commission.
On Wednesday, a public hearing took place before the Senate Commerce Committee in the USA - the third such hearing.
Some lawmakers accused the Federal Aviation Administration (FAA) of failing to cooperate properly with their investigation into the jet's certification - a certificate stating the 'airworthiness' standard for the aircraft.
It is understood after the crashes, investigations pointed to a new flight control system called the Maneuvering Characteristics Augmentation System (MCAS), or MCAS, forced the planes down as the pilots struggled for control.
He said: "What I am is a witness to the unbearable suffering caused by these crashes, from a deeply personal point of view, the effect on my remaining close family, Sam's many friends and colleagues and the other families with whom we share this sense of loss.
"It is so important to us that the tragic loss of 346 lives in 2 separate incidents with the same underlying cause, provides real change and that the families' views are heard.
"Boeing have not admitted liability for the 2 crashes and the FAA have not volunteered anything that they would have done differently. We simply cannot rely on Boeing and the FAA to put their own operations right without oversight and legal obligations.
"Having gone through the heartbreak of losing my son, I will do all that I can to ensure real change in the governance and safety of design, testing, certification and production of aircraft happens so that other families, including your own children and grandchildren are not lost in similar circumstances.
"Sam put other people first, please put the lives of future air passengers ahead of other considerations. Putting safety first is a moral obligation, not an empty soundbite to be stated after the fact of a preventable tragedy."
In December federal regulators told Boeing it had unrealistic expectations for getting the plane back into service.