Bongo's Bingo Preston: everything you need to know including queue times and drink prices
Bongo's Bingo has returned to Preston after a long haitus, here is everything you need to know as we test it out for you...
Watch more of our videos on Shots! 
and live on Freeview channel 276
Visit Shots! now
When and where is Bongo's Bingo Preston?
Hosted at Riva Showbar on Tithebarn Street, the Post attended Bongo's Bingo on Friday, June 30.
There are three upcoming events still to choose from: July 22, August 12 (a special 'Night At The Movies' edition) and September 22.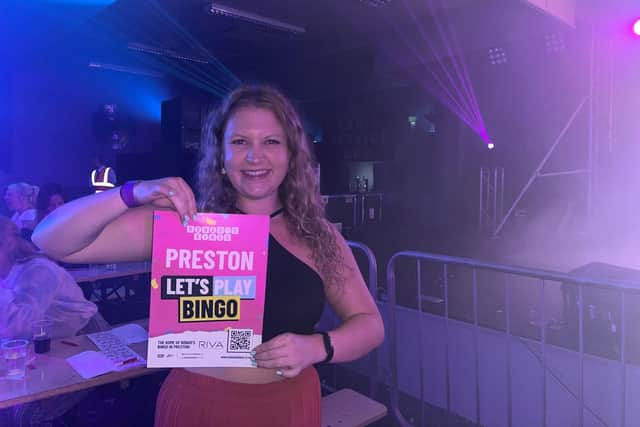 What were the queues like?
We barely waited two minutes to be let into the venue- whether that was because of good management or an urgency to get everyone out of the pouring rain though is unknown!
The bar queues however were a different story, there were many bars to choose from but before the show started, all of them were rammed.
Thankfully, this seemed to just be a problem at the start of the night, from then on, I was able to go straight to the front of the queue every time.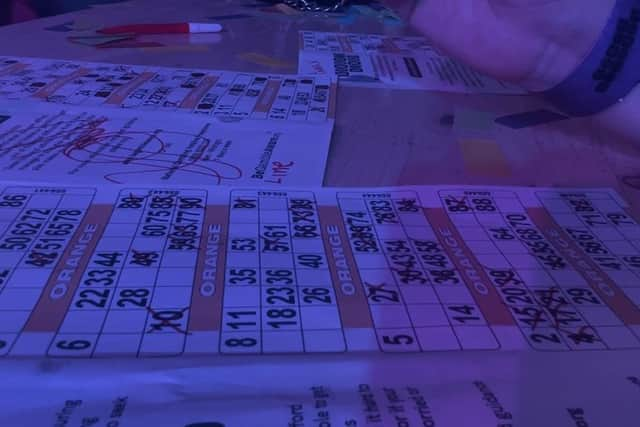 And the drinks?
The menu was more expansive than I expected, but the prices were fairly standard for an event. For example, doubles were £7.50, pints were £6 and medium wines were £5.50.
How easy was it to get seats?
We got there only 15 mins before close and had no problem getting a seat- we even got right to the front!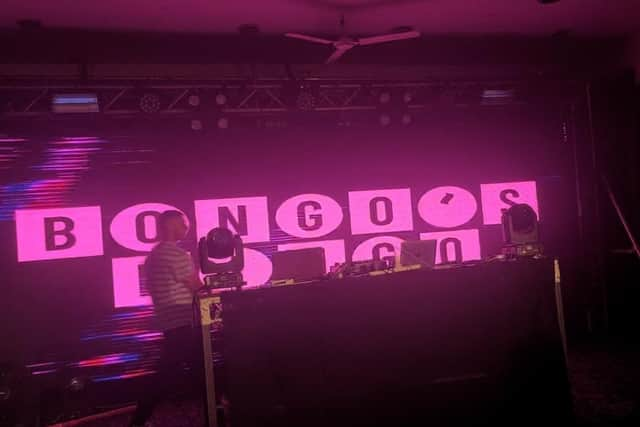 What were the hosts like?
The hosts make the show as much as the loud music and the bingo!
The evening's entertainment is led by the Bongo's DJ, who as well as being the bingo master, also chooses a setlist of songs which everyone will know the words to, from heartfelt ballads to nineties party anthems to cheesy musical numbers and dutty drum and bass tracks.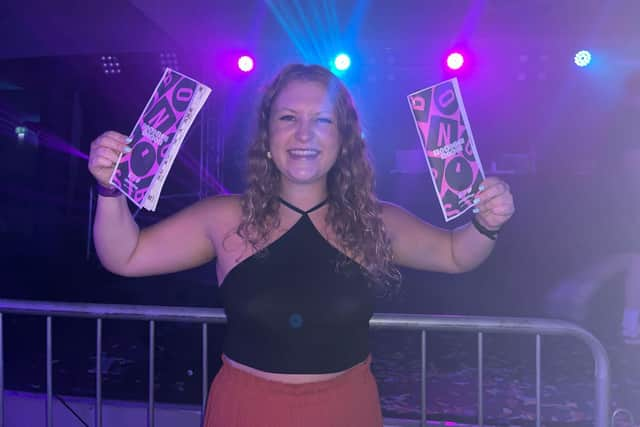 The DJ has the help of his two sidekicks called Susie and Heidi, who get the crowd going and perform their own hilarious 'dances' for the bingo go-ers.
Is the bingo easy to follow?
The numbers are read out fairly quickly but you shouldn't have a problem keeping up. The numbers are shouted out loudly, and displayed on the screen.
The game is also designed so that you always have every number that is read out, so it is obvious if you miss one!
Are the prizes worth winning?
The answer to this is very hit and miss!
On the night, I would have turned my nose up at two of the prizes – a bottle of Fireball (which the poor champion had to shot on stage too!) and two boxes of Coco Pops (although most of these were thrown on the crowd anyway.)
The novetly of one of the prizes – four life size cut outs of Beyonce, Mariah Carey, Whitney Houston and Celine Dion – was also far our weighed by the inconvenience of taking them home!
But I wouldn't have minded winning the full set of Disney barbies, or the karaoke machine, and of course cash prizes of up to £250 were nothing to sniff at!
Is it worth going to?
The quick answer would be definitely!
Tickets are a good price for the level of entertainment provided: for four hours you are treated to some fabulous tunes which are bound to get everyone singing and dancing, whilst the outrageous performances from the Bongo hosts will have you in stiches of laughter.
It is suitable for people of all ages and genders but you have to be prepared for non-stop partying, some rude jokes, and for some disappointments too – my group and I all walked away having not won a thing!
Despite our empty hands on leaving, Bongo's Bingo Preston is a great night out that gets the Post's seal of approval.