The beautiful Britishness of bottomless brunches | Jack Marshall's column
Talking about how rubbish the weather is is British. Eating fish and chips on a bench under grey skies in some coastal town or another is very British. Queuing, crumpets, cricket - British, British, British. But what's the Most British™ thing? The humble cultural phenomenon that is the bottomless brunch.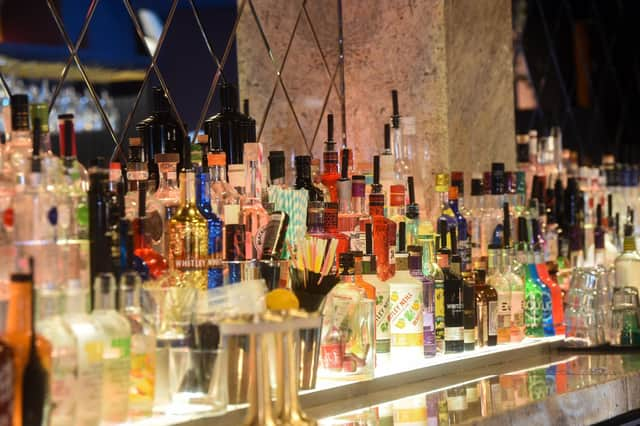 The concept of brunch has been around for a while - it's basically elevensies for the Instagram generation. Even the alcoholic element to bottomless brunches isn't new: since the dawn of Buck's Fizz, people have been cheekily trying to get away with boozing prior to the arrival of noon simply by inventing fancy breakfast-adjacent drinks with fancy names.
You've got your Mimosas, your Bloody Marys, your Long Island Iced Teas - classics of the genre. That genre being the innately human instinct to drop a serious early morning buzz over poached eggs and avocado. Don't fight it, it's in our nature. But more than any other nation's nature, it's very powerfully in the British nature in particular.
For the undunked, bottomless brunch is a vehicle for eating breakfast too late and lunch too early whilst also racing the clock to try and drink excessive amounts of cocktails on a relatively empty stomach, usually for the rather heady price of about £30. The whole escapade combines binge-drinking, food, a rush to get value for money, and the taboo.
My brother recently went to the south of Portugal on a lads' holiday and frantically texted me when he discovered the pints in the charming city of Albufeira cost about £2.30. Why can't we have this in Manchester, he asked. Why are our pints of Spanish lager brewer in Burton-on-Trent £5.50? Because we can't be trusted. We'd kill ourselves on pints that cheap.
There'd be chaos, and it's that very same chaos, only harnessed, which makes the humble bottomless brunch such a British hit. Do other countries do bottomless brunches? I'm sure they do and I'm sure they enjoy them. But I'd challenge any one of you to find a single British town at least the size of Accrington which doesn't offer some kind of bottomless brunch.
So embrace the chaos and enjoy a margarita with your huevos rancheros.