Going through the five stages of grief with houseplants | Jack Marshall's column
The five stages of grief are simple: when grappling with loss, humans spring to initial denial, followed by burning anger and desperate bargaining. Then comes an icy wave of depression and, eventually, acceptance of the inevitability of fate.
Watch more of our videos on Shots! 
and live on Freeview channel 276
Visit Shots! now
I mention these five stages because I recently worked my way through them with reference to a maddeningly temperamental coconut palm plant I bought. Picture the scene: it's an oppressively grey day. I'm at IKEA amusing myself with the names of pieces of furniture like grönkulla, fyrkantig, knutstorp, flärdfull, and smörball.
Then I spot it - this weird-looking thing, all flowy and bulbous and slender. Cascading leaves spilling from a chunky wooden-looking nut thing. I get closer. Yes, that really is what appears to be a full-blown coconut with a palm tree frond growing right out one of its ends. Well I'll be damned. I bought it.
Having placed the cocos in a new pot and given it a new home - a nook commanding pride of place on the landing where everyone will be forced to wander by and think 'is that a coconut with a tree growing out of it?' - I'm very pleased with myself. Over the next few weeks, I admire my cocos, proud of how weird and wonderful it is.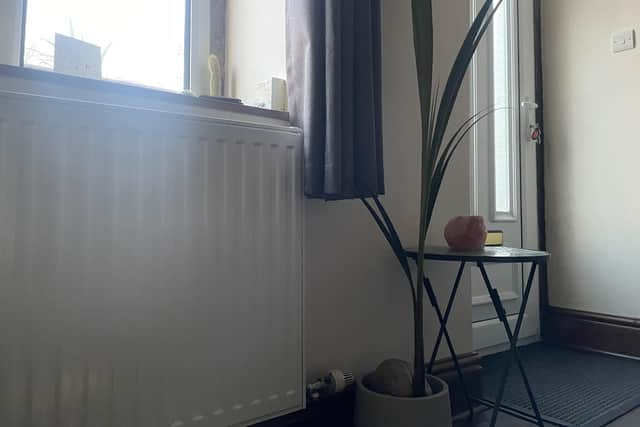 Then, tragedy. I notice some of its leaves are darkening, puckering slightly where they were once so vibrant and velvety in the comfort of its former Swedish showroom home. This is where denial comes in: I steadfastly ignore the warning signs, burying my head firmly in the sand. Until my girlfriend mentions that it looks dodgy, too.
Forced to confront reality (that my cocos is in grave peril), I move swiftly into anger: how can this be!? Bargaining follows: I'll water it a little more, or give it more light. Then, as I Google its symptoms and discover that cocos need at least 20°C to happily survive, ideally 27°C, acceptance. Has my cocos even heard of the cost of living crisis? I resign myself to its untimely death. Depression.
What will be will be. I'm powerless. If the damn thing needs 27°C it shouldn't have moved to England in the first place. (Update: it died)