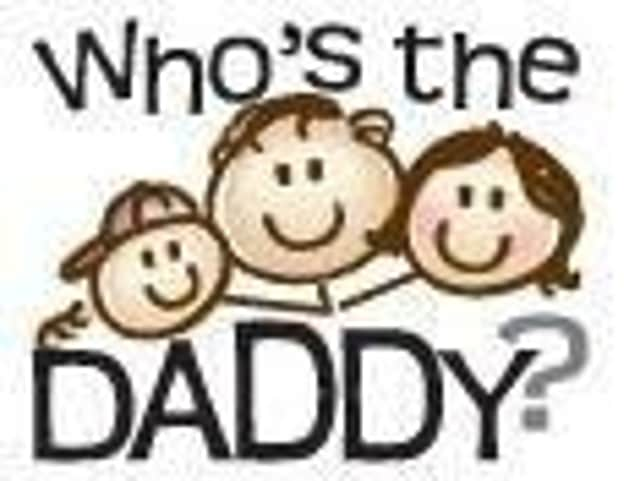 Who's the Daddy
One of two days on the calendar (the other being Mother's Day) when ungrateful, overprivileged offspring up and down the country shriek: "What? This Sunday? Oh God, you're kidding, right?"
Sadly my dad died in 2007 from pancreatic cancer – diagnosed third week in February, passed away on March 11 – and Father's Day has been a one-way street ever since.
But after our daughters got part-time jobs and don't rely on the Bank Of Mum to buy presents any more, the slew of garden furniture that my wife likes hasn't turned up on Father's Day for a couple of years now.
In the past I've gratefully received a 4ft chiminea and a load of logs, a barbecue, a drinks cooler and a leaf burner. All of which look great in the patch the boss had transformed three years ago from an alfresco dog toilet into the Blue Peter garden.
But times have changed. Last year it was Billie Eilish's debut album on funny coloured vinyl, this year it was a pair of Adidas trainers and an actual bucket of Pipers Anglesey Sea Salt crisps. These girls know me well.
They even went to the trouble of ordering a Moonpig card that wasn't so insulting they'd be written out of my will. Designed like a debit card from the Bank Of Dad, the Valid From date is "Birth" and the Expiry Date is "Never". Ho ho! How right they are.
When you take your kids somewhere hot and sunny on an all-inclusive holiday, they barely notice. That's because your kids' whole lives are all inclusive from the minute they're born to the day the first bill with their name on it plops through the letterbox at the rented hovel they share with a gang of feral, nocturnal maniacs.
To be honest, having our kids back home during lockdown is about the only thing that's made it bearable. Once they fly the nest for good without a backwards glance it's going to be dreadfully quiet in our house.
I'd buy a drum kit but my left arm's still knackered from when I fell off my bike last summer.