Screw review: Channel 4 comedy-drama Screw avoids 'difficult second album syndrome' by ratcheting up the tension and building up the laughs
Smash Hits always used to refer to a band's "difficult second album", that sophomore effort on which a band would try to veer away from what made them famous – and generally fail.
Watch more of our videos on Shots! 
and live on Freeview channel 276
Visit Shots! now
On the evidence of the first two episodes this week, it looks like prison drama Screw (Channel 4, Weds/Thurs, 9pm) might have managed to avoid this difficult second album syndrome.
The first series laid the foundations for this latest effort – a prison officer in the fictional HMP Long Marsh's C wing was shot dead, by a gun smuggled in to the jail by a colleague.
Not to give too much away – no spoilers here – but the gun and how it got into the prison are the focus of this second series, with an undercover cop infiltrating the inmates and a violent gang member arriving on the wing to make sure that no one squeals.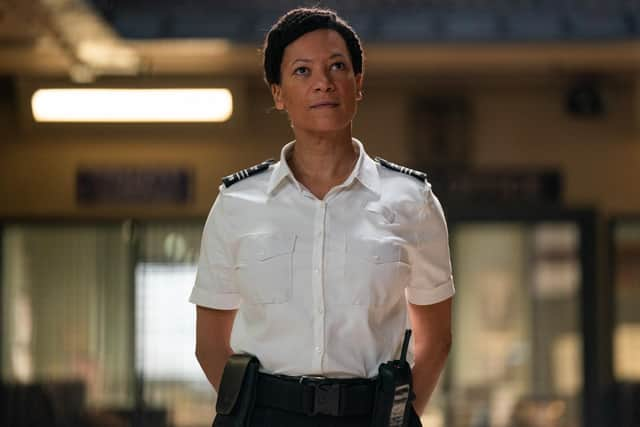 There are numerous callbacks to the first series here, with wing governor Leigh Henry (Nina Sosanya) waking up in bed in the opening scene, just like series one, episode one.
The difference here is that she is at least waking up in a proper bed, not the like prison cell bunk we saw here lying on in series one. It's still not her own bed – it's a hotel room where she has shared an assignation with a mystery man – but at least it shows some personal growth.
Novice Rose Gill (Derry Girls' Jamie Lee O'Donnell) is also gradually learning how to be a prison officer, but is also dealing with the aftermath of the series one shooting, a plot point which drives the narrative.
This all may sound rather heavy, but Screw is a comedy-drama which is that rare thing – a drama with moments to make you laugh out loud.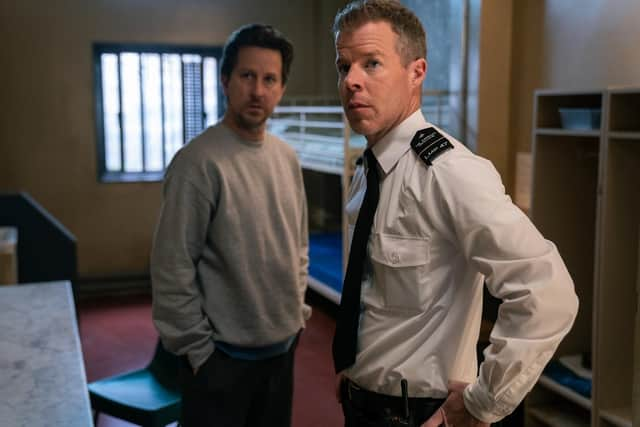 A sub-plot about a light-fingered inmate of the jail – a so-called pad thief – provides some lighter moments, with the prisoners having to be on the look-out for, ironically, a criminal in their midst.
"We need to keep an eye out for anyone who looks suspicious," Leigh tells her team.
"It's a prison – they all look suspicious," comes the reply.
As much as the officers see themselves as different from the inmates, they are all inside in one way or another – Leigh has her job and nothing else, Campbell is imprisoned by an anger he can't let go of, Rose is trapped in circumstances not of her own making.
Despite the lighter moments, Screw manages to create this feeling of imminent explosion, of violence lurking round every corner, on every landing, behind every cell door.
And the addition of an undercover cop on the prison, as well as the brutish gangland enforcer Reeks (Leo Gregory) adds an extra layer of jeopardy to the already tense drama.
By the time you get to a shocking stabbing, foreshadowed with a bit of business about a prison officer's diary, you're gripped.
The first series of Screw was one of Channel 4's best new dramas for years, and thankfully they have avoided the 'difficult second album' syndrome here. The drama has opened up, and deepened, but it hasn't lost what made it great in the first place. In fact, it's got all the makings of a smash hit.