Review: Gordon Ramsey's expensively awful new cooking show Next Level Chef is only heading one way - down
You know sometimes, you get in a lift expecting to go up, only to be unexpectedly transported five floors down to a murky basement? That's how it felt watching Next Level Chef (ITV, Weds, 9pm).
Watch more of our videos on Shots! 
and live on Freeview channel 276
Visit Shots! now
With the involvement of Gordon Ramsay, it was probably only to be expected that this new cooking show would end up a frantic, hectic stew, but the promise of a whizzy new format held out hope it could be something to break up the cosy reality cheffing duopoly of Masterchef and Great British Bake-Off.
ITV have been searching for its own cooking hit for a few years, trying out shows such as Cooking With The Stars, Bad Chefs and recently Gino's Cooking Up Love with varying degrees of failure.
Next Level Chef, however, seems both considerably more expensive and considerably worse than all of these shows.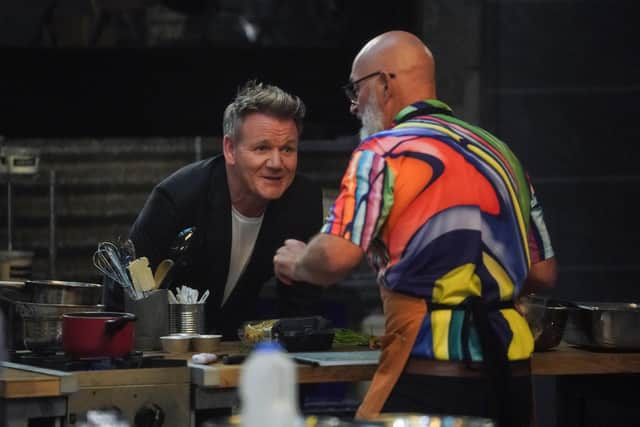 A group of home cooks, 'social media chefs' and former pro pan-wranglers were split into three teams and allocated a kitchen on a different level of a three-storey, neon-lit studio, with the top level a swanky, stainless steel kitchen with every gadget you could buy – even some Lakeland haven't thought of – down to the basement, a grimy affair with broken pans and melted spatulas.
The teams needed to pick ingredients from a lift which descended through the levels – top level getting first dibs – and then they started cooking.
This was a show where the format was king, and nothing could get in its way – not the hosts, not the contestants, and certainly not the food, which you barely saw. And a cooking show where the food is the least important element is only heading one way – down.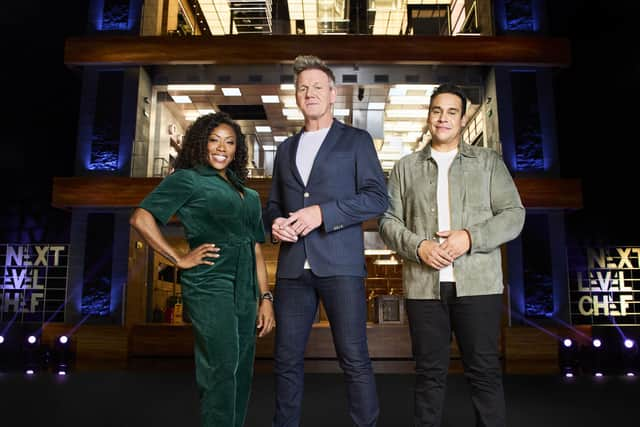 The Light in the Hall (Channel 4, Tues/Weds, 9pm) is proving to be a decent watch for the rainy winter nights. This drama about a mum (Joanna Scanlon) trying to find out what happened to her daughter – apparently murdered – doesn't break much new ground, but the performances are convincing and the central mystery is compelling enough.
Best programme of the week – again – is Happy Valley (BBC1, Sun, 9pm) which showed that a police drama doesn't have to be about grisly murders and car chases. A scene of a telephone conversation between Catherine and her sister Clare was one of the most tense bits of TV you're likely to see this year.