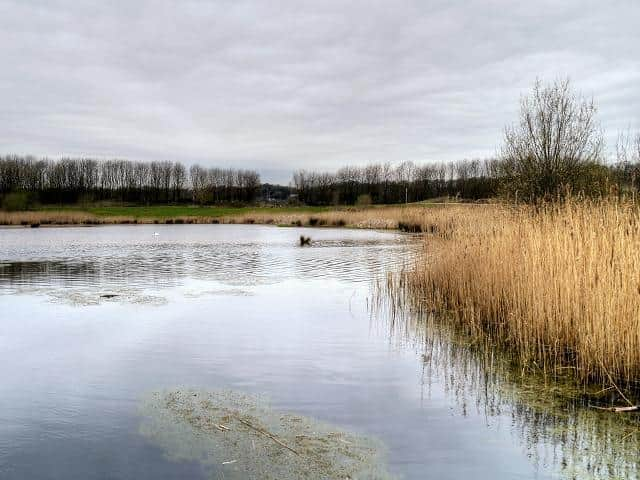 Preston's Brockholes Nature Reserve. Photo David Dixon
Thousands enjoyed the beautiful countryside and stunning Wildlife Trust nature reserves over the last few weeks, spurred on by the Covid-19 lockdown.
According to The Wildlife Trust, these places and other attractive beauty spots have "taken a battering" as the lifting of some lockdown rules coincided with warmer weather leading to a surge of people outdoors.
As a result, The Wildlife Trust, a movement of 46 nature charities across the UK, are reporting a huge increase of damage to reserves and the wildlife that lives there.
Craig Bennett, CEO of The Wildlife Trusts, said: "The Wildlife Trusts have more nature reserves than McDonalds has restaurants in the UK, but our precious wildlife sites are bad places to hold a BBQ. These wonderful wild places are vital local havens for people to enjoy with family and friends, to walk, rest and see nature.
"Our natural heritage is priceless and so important for us all, for our health and happiness, but it is fragile.
"We're appealing to everyone to love and look after it. Everyone is welcome but please respect our wild places, other visitors and people who work there."
Popular reserves in Lancashire include Cop Lane, Willow Farm Wood, Brockholes and the Boilton, Nab, Redscar and Tunbrook Woods, to name a few.
Flytipping found at Bolton's Longworth Clough
The Wildlife Trust for Lancashire received hundreds of messages from angry and upset nature lovers about a fire, that caused severe damage to large hectares of moors above Lancashire, where the Trust is working to restore peatland habitat.
Fire fighters from Lancashire, as well as teams from United Utilities and Bolton Mountain Rescue have tackled the blaze which has destroyed nests and beautiful moorland habitat. An increase in visitors and litter, combined with the dry weather means there are fears the fires could reignite.
Wildlife Trusts are also describing antisocial behaviour on site, including abuse directed towards their staff as "the worst they have ever known". The Wildlife Trusts have struggled to cope with the scale of the problems because many staff are furloughed due to the Covid-19 pandemic.
The Lancashire Wildlife Trust have also reported a lapwing and its chicks was savaged by a dog, with an increase in dog mess seen across many reserves.
A recent fire broke out on Darwen moor.
Areas are also reporting signs about Covid-19 and social distancing have been slashed and torn down, locked bird hides forced open, fencing removed and rules around respecting wildlife and nesting birds ignored.
"Lockdown is eased and people have taken barbecues onto the moors, which are tinder dry after weeks of no rain. They leave the barbecue which is too hot to touch and it starts a fire, which, subsequently, spreads across a dry moor. Moorland fires spread quickly and will take wildlife by surprise, destroying nests and killing chicks, and many of the insects they feed on," said Alan Wright of Lancashire Wildlife Trust.
"We have seen an increase in littering which can cause problems for wildlife and there has certainly been more vandalism, from breaking gates and fences to riding quad bikes on a moss, which witnessed described as 'like a scene from Mad Max'".
Every Wildlife Trust works within its local community to inspire people to create a wilder future, from advising thousands of landowners on how to manage their land to benefit wildlife, to connecting hundreds of thousands of school children with nature every year. Fore more information, visit wildlifetrusts.org.