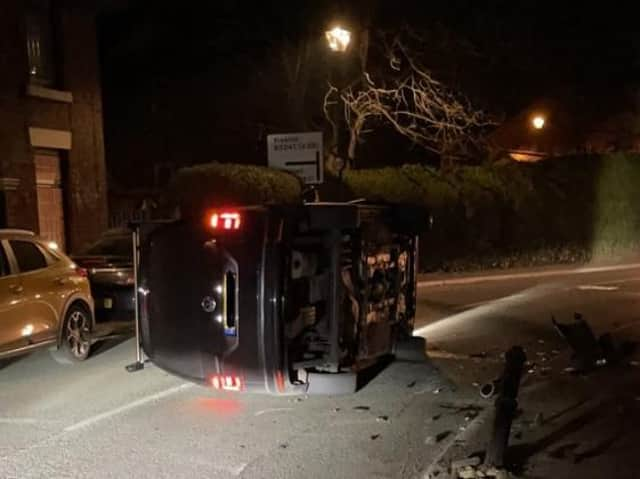 The car on its side in Town Road, Croston (Image: Lancs Road Police).
Police were called to the scene in Town Road after the vehicle ploughed into roadside bollards and then ended up on its side in the centre of the carriageway outside the village barber's shop.
The smash blocked the main road through the village until the vehicle could be removed.