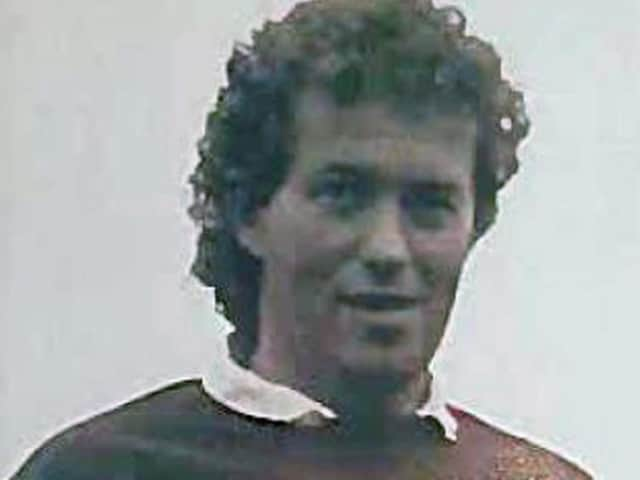 Former junior coach Barry Bennell is serving 34 years in prison for sex offences against boys.
The long-awaited review by Clive Sheldon QC, published today, says the game's governing body was guilty of "significant institutional failings" and being "too slow" putting protection measures in place.
The review was commissioned by the FA in 2016 after several footballers came forward to speak publicly about being abused as children by football coaches including the most notorious of them all, Barry Bennell of Crewe Alexandra and Manchester City.
Bennell was jailed for 30 years in 2018 for 52 child sex offences - one of his victims was former Preston North End player David Lean who lives in Lytham.
Former PNE player David Lean helped convict Bennell after revealing he had been abused by him as a youngster.
Former Blackpool scout Frank Roper, who died in 2005, was also a preator, sexually abusing youngsters while recruiting for the Seasiders' School of Excellence.
The 710-page Sheldon report found "child protection was not regarded as an urgent priority" by the FA.
"The FA acted far too slowly to introduce appropriate and sufficient child protection measures, and to ensure that safeguarding was taken sufficiently seriously by those involved in the game," said the report.
"These are significant institutional failings for which there is no excuse."
The Sheldon review focused on abuse between 1970 and 2005. It said there was no evidence the FA had known there was a problem before 1995.
Shockingly, said Sheldon, there were at least 240 suspected paedophiles and 692 victims, and because few boys reported being abused the figures were probably even higher.
But the report refuted suggestions that there had been a paedophile ring within football.
"I do not consider that perpetrators shared boys with one another for sexual purposes, or shared information with one another that would have facilitated child sexual abuse," said Sheldon.
Reacting to the findings, Julian Knight MP, chair of the Digital, Culture, Media and Sport committee, said: "The failure of the FA to keep children safe is truly shocking.
"There can be no excuses for the critical delays to act or provide guidance to those working on child protection. We could be looking at the biggest safeguarding scandal in football's history."
The report was criticised by the Offside Trust, which was founded and run by survivors of sexual abuse in sport. It called the review's findings "blindingly obvious" and added: "We are deeply disappointed that an opportunity to create a world-class standard of child protection and safeguarding in sport has been missed."
The Trust was particularly critical of the sluggish manner in which the Football Association responded to the initial reports of widespread historical abuse.
The statement added: "The recommendations are ones which would have been blindingly obvious to anyone within a few weeks of the scandal breaking.
"The FA should have immediately made these most basic of changes around training, awareness, spot checks and transparency without waiting for a 700-page report."
Former Manchester City junior player Gary Cliffe, who was abused by Bennell "hundreds of times" between the ages of 11 and 15, said today was an "absolutely monumental day."
But he too felt the inquiry had not gone far enough.
"It matters so much because it's impacted on my life and numerous other people's lives," he said.
"We are hoping and looking for answers and culpability within that report."