Chorley paedophile who got court order after thousands of illegal images were discovered told police he deleted his phone's internet history at his Preston home
A paedophile who told officers he performed a factory reset on his mobile phone 'in frustration', deleted his internet history despite a court order banning him from doing so.
Friday, 30th April 2021, 7:00 am
Lee Martin, 38, of Plungington Road, Preston, was given a five year sexual harm prevention order slapping strict restrictions on his internet activities in June 2019, after more than 600,000 images and videos, including indecent ones of children, babies or animals, were recovered from his computer equipment.
He had admitted three counts of making indecent photographs of children between 2011 and 2016.
He was given a three year community order programme requirement, alcohol treatment requirement and a five years Sexual Harm Prevention Order and notification requirements, only due to expire in 2024, but breached it on April 21 last year.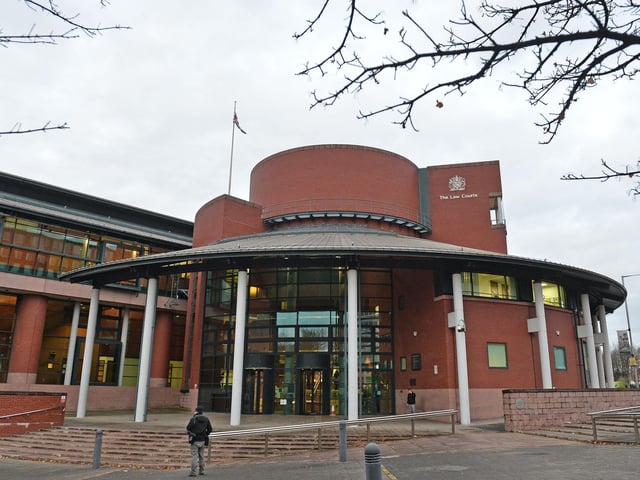 Crown Court
Peter Connick, prosecuting, told the court the order was imposed because he was convicted of possessing 525 images deemed category A - the most serious in law- with 373 at category B and 2,065 at category C.
He added: " An officer who manages sex offenders in the community was contacted by the defendant, who informedemd her he had wiped the internt browsing history when he was trying to install a new SIM card.
" He said he had reset the phone in frustration.
"When he attended police station no internet history was recovered."
Defending, Rachael Wood said Martin had moved from Chorley to Preston to make a fresh start as he was fearful of repercussions from the previous court case.
She added there was "no evidence to suggest it hadn't happened in the way he had explained it" and that he had reported the matter himself.
Judge Andrew Jefferies QC, the same judge who imposed the SHPO on him, remarked: " He's got an unhealthy interest in children and you want me to accept it was accidental?"
"Am I seriously being asked to believe he hadn't been looking at indecent images for children?"
"He knows he's not to delete his history. He's done a full reset on his phone."
Sentencing him to a year in jail, suspended for 13 months, he warned him be was "at the last chance saloon" and added: "Given all I was told about you in 2019 and the fact you had no previous similar offences prior to this, I took the decision it would be better for society and the public at large if you could be led away from the unhealthy interests that you had.
"I do not accept I'm making a quantum leap in concluding you were looking at indecent images of children, in my judgement that is a perfectly reasonable inference to draw."
The Lancashire Post is more reliant than ever on you taking out a digital subscription to support our journalism. For unlimited access to Lancashire news and information online, you can subscribe here.