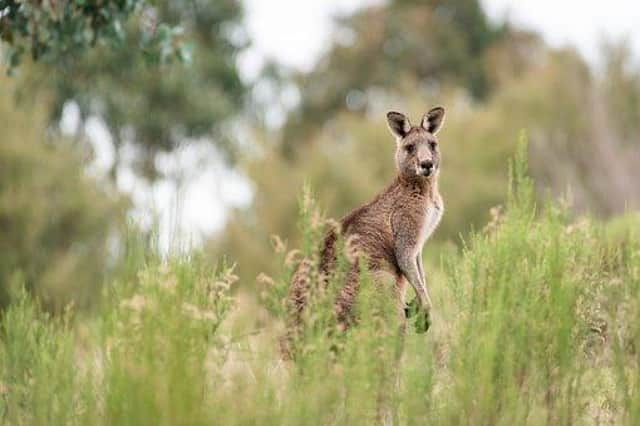 E-visas for Australia, your questions answered
As the world slowly starts to reopen, everyone seems to be waiting for the next country to announce that they will be opening their borders. A particularly exciting announcement was the opening of Australia once again after a long, intense lockdown.
As of February 21, it is no longer required to apply for an entry ban exemption for tourist and business travellers. However, there are still a number of covid rules that are still in place. Find out everything you need to know in order to have a fun and safe trip to Australia.
First and foremost, it is still necessary to apply for a visa and check Australia visa validity if you want to travel there. The eVisitor visa is usually the easiest and quickest option for most travellers heading to Australia. This eVisitor version of the Australia visa is valid for 12 months. You are allowed to travel into Australia as often as you would like in this 1-year period, but each stay can only last 3 months at a time. If you wish to stay in Australia for longer, there are several versions of the Australia visa that will work, such as the ETA Australia visa. You can apply for these other types of visas with the Australian travel authorities.
Australia has opened up its borders again
In order to be allowed into Australia, besides having a valid Australia visa, you must also have been fully vaccinated. The Australian authorities consider you as vaccinated if you have had two doses of a vaccine, and the second dose no less than 7 days prior to arrival. If you received the Johnson & Johnson (Janssen) vaccine, then the 1 vaccine is sufficient.
You must carry a valid vaccination certificate during your trip. If you have an NHS Covid pass or other type of digital QR code from the EU, etc, then you can use this as a valid certificate. If you do not, then a paper certificate will also work. The paper vaccination must have your name and date of birth, passport number, brand of vaccine, and the dates the vaccine doses were given.
Children under 12 do not need to be vaccinated to enter Australia. Unvaccinated minors between the ages of 12 –17 can travel as well under certain conditions. However, be aware that this varies by province. Make sure directly with the authorities in the province you are visiting to make sure what their specific rules for entry are. Those who cannot be vaccinated due to medical reasons are also allowed into the country, but proper documentation and certification explaining the reason must be provided.
If you are travelling with your family, it is also helpful to note that the Australia visa can be applied for easily and online with a group application. Much of the information only needs to be filled in once, making it much easier and streamlined to apply for a large family or group that is travelling. With group applications, there is one point of contact so that one person can receive all of the approved visas, which helps keep track of each visa, and its process.
Australia: explore the outback and beyond with a valid e-visa
Travellers 18 and over who wish to enter Australia cannot apply for an Australia eVisitor visa. However, you can apply for a travel exemption with the Australian travel authorities.
Travel Declaration and test before departure
All travellers are required to provide a Travel Declaration at least 72 hours before departure. This is so that the authorities can collect the contact information, flight and travel information, and the health information of each traveller entering the country.
If you apply for your Australia visa through the e-Visac.co.uk website, once you have applied, your personal status page will provide a direct link to the website where you can fill out your travel declaration.
Travellers five years and older must submit a negative PCR test taken up to 72 hours before departure. You are allowed to take an antigen test, but they must be under approved medical supervision. Travellers who have recovered from the coronavirus within the last 30 days are not required to be tested for Covid-19. In this case, the traveller must carry a medical certificate stating they have recovered from Covid-19 and that at least seven days have passed since the first positive test results and that they have not exhibited any symptoms for at least 72 hours.
Rules in Australia per province
Once you have met the requirements above and completed all of the travel steps, you can finally travel to Australia. Remember that the rules can be different depending on the province you are visiting, that and the backlog of visa applications is an [JM3] important factor to consider. There is a sudden high demand due to the long period during which the country has been closed to foreign travel. Thus, it is advisable to apply well in advance before your departure. If you want to keep up to date with all the latest travel advice regarding the coronavirus you can always check the Government's foreign travel advice for Australia