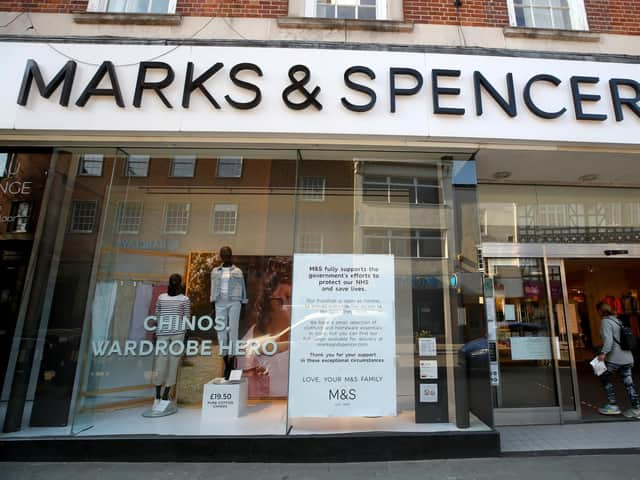 Marks & Spencer
The union has also urged the Government to intervene to help save the high street.
Dave Gill , Usdaw National Officer, said: "This job loss announcement is yet another devastating blow for M&S staff and yet another bombshell for our high streets.
"Usdaw has thousands of members working for Marks and Spencer and the staff now, more than ever, need the representation and support of an independent trade union; an experienced and knowledgeable union interrogating the company's business case for these job losses.
"We again urge M&S management to abandon their long-held resistance to allowing Usdaw to represent the staff.
"It is simply unjust that the company has made the decision not to engage with a trade union. The staff are telling us they want Usdaw to represent them, it should be their choice."
M&S has said in the past that its staff are already represented through an employees group
Usdaw called for a recovery plan to be developed with trade unions and retail employers and include:
*Fundamental reform of business rates.
*An immediate and comprehensive review of rental values and lease arrangements.
*Reform of UK tax law to ensure that companies pay their fair share of tax through tackling tax avoidance and the use of offshore havens, with the aim of creating a level playing field between online and high street retailers.
*Funding for local authorities so they can invest in their local economy, transport networks and high streets.
*Investment in skills for retail workers, including through union learning and high-quality apprenticeships.
*A new deal for retail, distribution and home delivery workers based around a real living wage and guaranteed hours.