Brockholes Nature Reserve to trial having no fences for their cows - here's what Preston Ramblers think
Bosses at Brockholes Nature Reserve are trialling a new project where cows will not be fenced in.
Watch more of our videos on Shots! 
and live on Freeview channel 276
Visit Shots! now
The "no fence" technology is being used as part of a Lancashire Wildlife Trust Conservation grazing project, which also includes land at Cutacre and Freemans Pools.
How will it work?
Cows will be fitted with GPS collars which emit a sound when the animals stray across a virtual barrier – set on a phone or computer.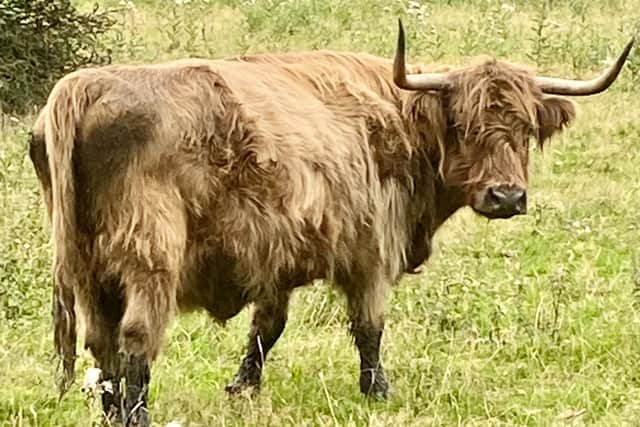 The idea is that the sound is unpleasant to the cow, and they learn not to venture beyond the virtual barrier.
Why do it?
Lancashire Wildlife Trust says the project "provides a vital land management resource for the conservation and restoration of nationally and internationally important habitats across Lancashire, Manchester and North Merseyside."
Click here for tributes to a Brockholes stalwart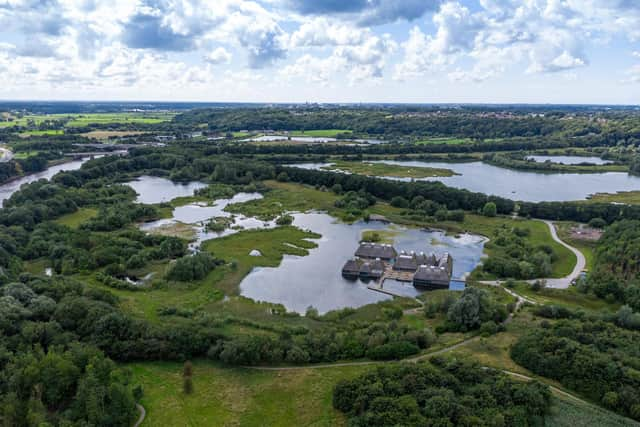 They claim that it will offer greater control of grazing effort, with virtual fencing creating exclusion and inclusion zones, enabling the ability to concentrate grazing effort within a fixed area like around a dune slack or exclude livestock from sensitive areas for ground-nesting birds.
They say there will be improved security, with multiple virtual fences "positioned to provide several layers of boundary security improving safety for livestock and people." The GPS location and mobile app would providie real time data notifications alerting staff to an animal's location, movements and/or escape.
They also claim it will reduce emissions, allow them to capture data, will improve animal welfare by monitoring movements and excluding livestock from hazardous areas, and will improve wider visitor engagement.
A spokesman said: "If you look out for posters on site you will be able to scan the QR code and access a map showing you where they are grazing and find out more about the fantastic conservation work our cattle do."
What do ramblers think?
A spokesman for Preston Ramblers said: "We've not come across it before, so time will tell.
"The long-horned cattle at Brockholes tend to be quite timid, but if we know there's cows in a field, we will always go in as a group.
"I'd say 95 per cent of incidents with cows happen when a dog has frightened them, and when they're protecting calfs.
"But as long as there's notices around with information about the trial, then I don't think there's a problem.
"Infact, for anyone interested in photography, it might allow you to get closer, and not get a barrier in the shot."
Safety
Cattle attacks are very rare, but the Health and Safety Executive (HSE) revealed that from 2017-2022, nine members of the public died after being attacked or trampled by cattle.
Members of the public can find out about steps to safely enjoy the countryside and respect farming activities by following Government advice in the The Countryside Code.
Give livestock plenty of space. Their behaviour can be unpredictable, especially when they are with their young.
Keep your dog under effective control to make sure it stays away from livestock. It is good practice wherever you are to keep your dog on a lead around livestock.
Let your dog off the lead if you feel threatened by livestock. Releasing your dog will make it easier for you both to reach safety.
Dogs are not permittted at Brockholes.