Refurbished NAAFI Cafe opens doors in Lancaster
For over 100 years NAAFIs have been supporting British Armed Forces around the world.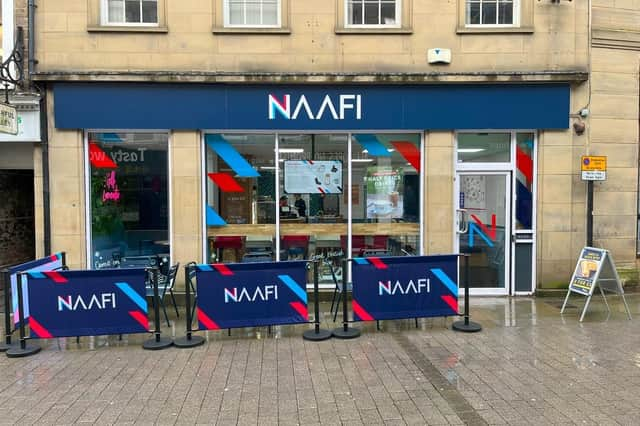 But did you know that you could be helping them too – just by stopping for a cuppa or a bite to eat at your local NAAFI cafe?
NAAFI, which began in 1920, was set up to provide a variety of home comforts to service men and women when they were away from home. But now it is extending its work beyond the Forces and opening cafes around the UK which will provide quality food and drink, at reasonable prices, to all.
They are excited to announce the opening of a refurbished cafe right here in Lancaster – and a warm welcome awaits for anyone looking for great food at great prices.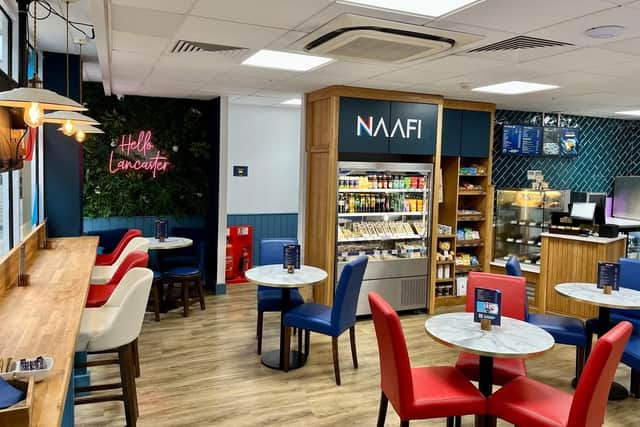 NAAFI took over the premises at Market Street back in May, and has been waiting for refurbishment to begin to bring it in line with the NAAFI's other brand new locations in the UK. And now it's all ship shape and ready for inspection!
You can expect a full range of teas and coffees as well as cold drinks and smoothies – bacon and sausage baps are just £3.50 or add a hot drink and pay £5 for both.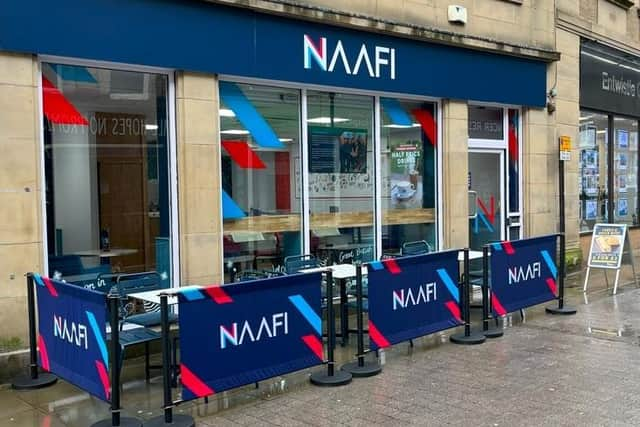 There's freshly made soups, filled jacket potatoes, quiches and salads, a selection of sandwiches, rolls, toasties and panini as well as savoury pastries including sausage rolls, steak slices, vegan and vegetarian options too – and of course tray bakes and cakes to finish off!
Not only are the prices reasonable – cakes from just £2, pasties from £2 to 3.50 and sandwiches from £3.25 but there is also a 10% discount for anyone currently serving in the Forces, veterans, Defence Discount and Blue Light card holders. The refurbishment included new décor and comfortable indoor and outdoor seating.
Any surplus money made after costs are covered, is given back to supporting Armed Forces communities, either as direct contributions or by investment into the facilities they operate. At the NAAFI Cafes this means every cuppa, toastie, cake or bowl of soup purchased will allow them to give back to our Forces communities.
In addition to this, the NAAFI Fund is committed to providing a minimum of £7.5m back to Armed Forces Units to invest in their own welfare projects over the course a decade. So far grants worth almost three million have been awarded by the Fund for projects such as welfare rooms, children's facilities and outdoor activity equipment.
If you're out and about doing your Christmas shopping NAAFI Cafe makes a great place to stop and take a break – and whilst you're there you could pick up a stocking filler or two from their range of lovely gifts – from Spitfire scarves to socks; mugs to their famous NAAFI Tea.
The café is open Monday – Saturday 9am to 4pm and Sundays from 10am to 4pm.
Keep an eye on their website and social channels @naafisocial for offers, promotions and events.