Lancashire nostalgia in 1983: Preston bomb blast slur; bus station spotlight; and stage test
Here's a look at some of the stories that were making the headlines back in 1983:
Wednesday, 21st October 2020, 3:45 pm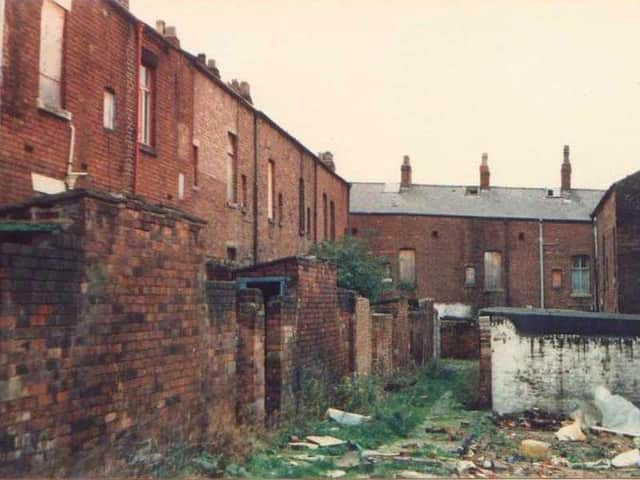 Some areas of Preston, like Fleetwood Street, require some regeneration work
Preston bomb blast slur rocks town chiefs
A six-word blast on the state of Preston has rocked town leaders.
The magazine image of a landscape "somewhere between Hiroshima and the Bronx" has left council chiefs shell-shocked.
Preston bus station finds itself under the spotlight again
"I can't believe it. Preston is a beautiful place," said one former mayor.
The picture of destruction and decay comes in a Sunday newspaper colour supplement.
At the end of a survey on colleges and polytechnics the town is criticised for its rain and landscapes.
The instant Mayor Coun Mrs Dorothy Challoner spotted the remark she cut it out and handed it to the town clerk asking: "Ought we to do something about this?
"It was grossly unfair. We have some very beautiful buildings in Preston.
"We are doing our best to improve the environment and our urban renewal programme is second to none in the North West."
The polytechnic students' union denied it was responsible for the comment.
"We filled in the questionnaire but so too did heads of departments and other staff," said president Paul Holton.
Bus station under new spotlight
Preston's controversial bus station is to be put under the spotlight... again.
A television programme will brand the showpiece terminus as "socially defective".
The critical report - taking up one minute's air time on Channel 4's The Friday Alternative - has been compiled following complaints from people in Preston.
It is the latest in a long line of charges levelled at Europe's largest bus terminus since the scheme was first planned.
The programme makers frankly admit the 60-second slot will be a one-sided account of the problems, featuring an interview with a dissatisfied passenger.
Journalist Claudine Boothe said: "People told us that the bus station was regarded by many as a social disaster."
Stage test... to fill a dead man's shoes
If you are dying to act in a top play, now is your chance.
A company of young actors wants to meet people who WOULD be seen dead on the stage.
They are looking for volunteers to play the part of a corpse in Tom Stoppard's hit comedy, The Real Inspector Hound, at Lancaster University's Nuffield Theatre.
The Young Vic production has recruited local talent to fill the dead man's shoes during its nationwide tour.
When they arrived in Lancaster they immediately arranged auditions.
And when they fixed up a similar stunt in Taunton, Somerset, the overwhelming response from locals made national news.
The main requirement for the role, which is that of a theatre critic, is that they must be able to lie still for the whole length of the play - a demanding 70 minutes.
The pay is £4.68 a performance.