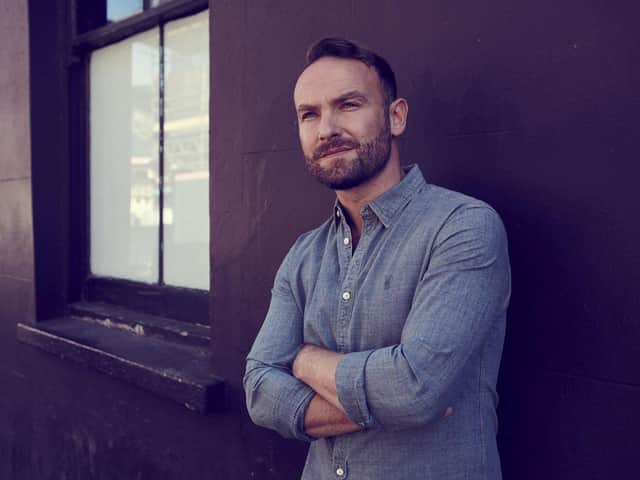 Kevin Simm
It's five years since Chorley's own Kevin Simm triumphed on The Voice UK.
And it's even longer that Kevin first graced our TV screens in one of the first reality talent shows ... ITV's Popstars in 2001.
That show was the first of its kind, and we all know what followed, with Pop Idol and the X Factor.
Kevin Simm raised money for Childline by holding online concerts at his Chorley home in Lockdown April 2020
To mark 150 years of the Chorley Guardian, we're featuring stories about inspirational people, places that we love, and community groups.
Kevin Simm is definitely inspiring, and enjoying a whole new burst of fame.
The former Runshaw College student is now the lead singer of chart toppers Wet Wet Wet replacing original singer Marti Pellow who has gone solo.
COVID has been a tough time for all music acts and the 'Wets' as fans call them are no different.
Kevin Simm is now the lead singer with Wet Wet Wet
The band's studio album The Journey has been delayed until this autumn but some tour dates are planned for the second half of this year, lockdown permitting.
Speaking as Wet Wet Wet initially announced the album and tour, Kevin said: "I am now part of Wet Wet Wet's history – as in I have become a member of the band.
"The real way to really cement my place and put my stamp on the band is by tracks that are originally with me at the front."
He performed live with the band a number of times before the coronavirus pandemic struck.
Liberty X in their hey-day with Kevin Simm, centre
But in Lockdown last year Kevin didn't sit back.
He sang live from his Chorley home raising funds for Childline.
He should have been on tour with Wet Wet Wet in Australia but instead, each Friday, he hosted online gigs from his Chorley home for fans in lockdown.
He said last year: "Childline is a charity close to my heart.
We're asking Chorley Guardian readers to nominate 150 reasons to celebrate Chorley to mark the Guardian's 150th birthday
"I have long supported Childline, especially since becoming a father myself and can remember many years ago as a kid going to pick my mum up from when she used to work at Childline, singing along to Motown with her on the journey home."
The winning band which was formed became known as Hear'Say - and included Kym Marsh, who went on to star in Coronation Street.
But some contestants - including Kevin - who failed to win a place in the winning band, went on to form Liberty X.
Initially billed as the "flop stars" they were more successful than Hear'Say.
Kevin Simm, second right, with Liberty X bandmates at a film premiere in 2001
Liberty X even won the gong for Best British Single for their first number one, Just A Little, beating off competition from Atomic Kitten, Gareth Gates and Will Young.
At one point America's Billboard magazine tipped Liberty X to become a big success in America.
And so when Kevin Simm sang in the blind auditions for The Voice a whole new musical journey began, leading to Wet Wet Wet.
If you'd like to nominate someone to be part of this Chorley 150 series featuring 150 stories of inspirational people, places that we love, or special moments in the life of the borough, then email [email protected]
Kevin Simm caught everyone's imagination in Chorley when he was in the final of The Voice in 2016, which he went on to win.
Kevin Simm performs at the Lancaster Christmas lights switch-on in 2016