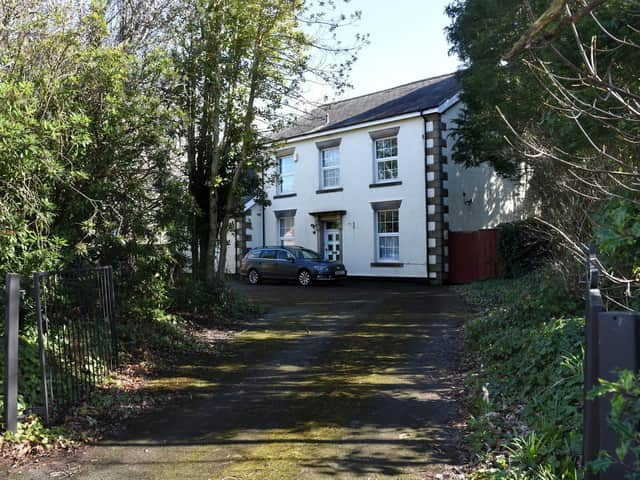 St Thomas's vicarage at Garstang could soon be up for sale
The Blackburn Diocese has confirmed that St Thomas's vicarage on Church Street, Garstang might be put on the market, in a bid to finance the purchase of a cheaper to run and better heated property for the next vicar.
A spokesperson for the Anglican diocese said: "Our property team is responsible for the upkeep of clergy homes across Lancashire. They have been working with the churchwardens at St Thomas' in relation to the ongoing maintenance of the current vicarage building. It can be cold and draughty, making it expensive to maintain and heat.
"With the current vicar retiring in April the property team is reviewing cost-neutral options to sell the current vicarage. If a cost-neutral option can be found the intention is to purchase a more modern property.
A diocese spokesman said access to the church hall (pictured) behind the vicarage will not be affected by any sale
"There are no plans to develop the site and the existing access road to the church hall will not be affected by any future sale."
Vicar the Rev John Griffiths is due to retire on April 9.
But news of the likely sale of the handsome 18th century property has nevertheless caused some consternation with local town councillor Roger Brooks noting: "I am sure I am not alone in wondering what might become of this fine dwelling...Nobody could doubt that the vicarage adds to the character and appearance of the area."
Stressing he was speaking in a personal capacity he noted that the property stands within the Garstang Conservation area and added that "the Town Council is moving up the gears to ensure our Conservation Plan has teeth."