Have your say on a £10.7m project to reshape Preston's iconic Harris Museum building.
She is the grand old lady of Preston city centre.
Tuesday, 23rd June 2020, 2:54 pm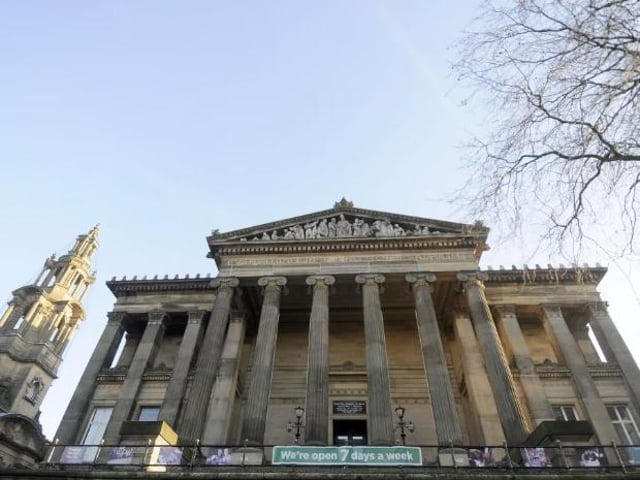 The Harris has looked down on Preston's Flag market for 125 years.
But after 125 years perring down on the Flag Market, the imposing Harris Museum is looking decidedly tired.
An ambitious £10.7m fund to give her a complete makeover has already raised around a third of its target.
And now, in what they see as a once in a century opportunity, Preston and Lancashire Councils are appealing to the public to help design the sort of Harris they want to see for generations to come.
How the children's space could look.
An 11-day "Re-imagining the Harris" consultation period began today where people can give their ideas for the new look cultural and community hub on the Harris's new-look website. It will take suggestions until Friday July 3.
"For many local people the Harris represents Preston, a proud landmark on the cityscape," said Coun Peter Kelly, Preston's cabinet member for leisure and culture. "However it has the potential to be far more than an iconic building.
"More than a century old, the Grade I listed Harris is at a significant point in its history, part-way through a journey of innovation and change in the role it plays in Preston, in Lancashire and beyond.
"The development aims to create welcoming thoroughfares through the building by utilising existing entrance ways that are currently disused. Visitors will be able to engage with the collections in a new way, not only in traditional galleries but also woven into other public areas such as cafes and activity areas.
A re-imagined welcome area at the Harris.
"The Harris' ambition is to be a focal point for creativity and making, information and learning in spaces that celebrate heritage and promote wellbeing.
"We hope the people of Preston can engage with these concept images and help us in the next stage of this exciting project."
The Harris project has already raised £3.7m towards its target of £10.7m.
An application for £4.5m funding from the National Lottery Heritage Fund has reached round two, with a £180,900 grant to help the two councils progress their plans. They will submit the full application in November.
How the building's Rotunda might look.
That leaves around £2.3m still to find from donations, local businesses, charities, large scale trusts and foundations.
Prior to lockdown, around 1,000 people day were visiting the Harris Museum, Library and Art Gallery.
People have already said they would like to see more of the museum's hidden collections on show, new spaces for the public to enjoy, more opportunities for them to be inspired - and for the Harris to be their place.
Over the last year the Harris has been trialling the Lancaster Road entrance into the library, making the Heritage Reading Room more welcoming and friendly, creating the Space to Relax gallery focused on health and wellbeing and designing a new blended library and museum children's space.
Staff have also been asking visitors and supporters what they would like to see and do in the new Harris, with face-to-face chats, online and postal questionnaires, and meetings with families, schools, community groups, young people and many more.