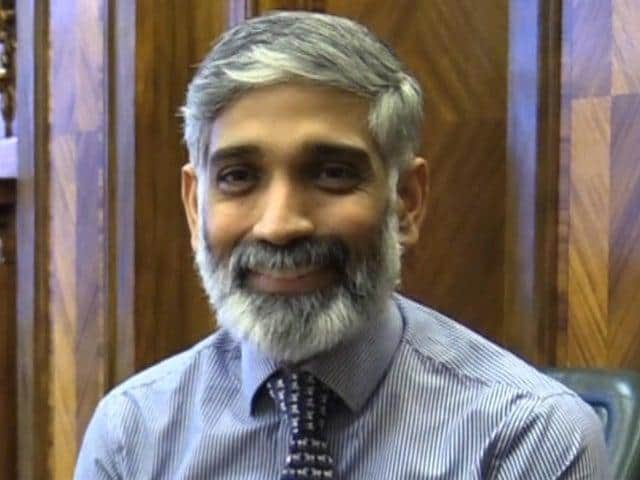 Dr Sakthi Karunanithi, Lancashire's director of public health
Dr Sakthi Karunanithi, Lancashire's director of public health, said the best way to control transmission and avoid the county, including the Fylde coast, going into tier four was to stay as safe as possible.
He said: "There is no single scientific reason that would make us believe that it's ok to mix at Christmas time, even if it's for a day.
"So my appeal to residents is just because we could, doesn't mean that we should."
He acknowledged people would have a very hard choice to make when it came to deciding whether or not to meet up with other households on Christmas Day.
He said: "We know it is important to have good mental wellbeing, not just for Christmas but for the future."
He admitted it was "a very hard choice" and it was for people to make their own decisions.
Speaking at a press conference held by the Lancashire Resilience Forum (LRF), Dr Karunanithi said while as yet there was no firm evidence of the mutant virus in Lancashire, indicators it may be here include rising cases in parts of the county, mainly the east and Lancaster.
People may have also travelled into the county from London and the south east prior to the new strain being reported.
The LRF is advising anyone who has travelled from tier four, or who lives with someone who has, to keep any contacts with people outside their household to a minimum.
Angie Ridgwell, chairman of the LRF said: "You must think carefully about all of the risks and only form a bubble on Christmas Day if you absolutely need to.
"Wherever possible choose alternatives to meeting in person. We know that this has been a difficult year, and people want to spend time with their loved ones, but mixing with others is incredibly risky."
Dr Karunanithi told the press conference: "There is no hiding of the fact cases are increasing across Lancashire, but we are also aware that is being contributed to by local outbreaks.
"So at this point in time, we do not believe there is a rationale for putting Lancashire into tier four restrictions.
"However we are also aware there is a realistic possibility the cases are going to further increase."
He said residents had to act responsibly to avoid or at least delay going into tier four, and to save lives and prevent more people being hospitalised.
People were urged to continue social distancing, wearing masks and washing their hands, and to ventilate their homes by opening windows for up to 20 minutes each hour.
Dr Karunanithi added: "If we really stick to that and avoid mixing wherever possible with other households, then we will come out of 2020 and into the new year in a far better position with the virus."
Currently in tier three, up to three households can form an exclusive bubble for Christmas Day only.
Households can only be part of one extended bubble, people should not stay overnight and Christmas bubbles should only meet in private homes, places of worship, gardens or outdoor public spaces.
Lancashire Police said they would have additional officers out over Christmas but would not be randomly knocking on people's doors.
Assistant chief constable Pete Lawson said: "We won't be doing routine checks on vehicles, we won't be doing routine checks on people's home addresses to check on celebrations.
"But if we get reports of people behaving irresponsibly in terms of the health regulations, then we'll assess those and respond to them."
Ms Ridgwell said there was "light at the end of the tunnel" including a ramping up of the testing programme, including for those not showing symptoms, in January.
The new community testing programme has undertaken nearly 3,000 tests so far, targetting employers and locations where cases have risen.
There are currently 19 NHS sites in Lancashire distributing vaccinations, with more than 12,000 people having already received their first dose of the vaccine.
Ms Ridgewell said: "2021 will offer us the chance to be free again, but our behaviour now will determine how successful that is.
"As always Christmas is a time for hope, and we can look forward to 2021 as long as we pull together for this final push."
* Thanks for reading. If you value what we do and are able to support us, a digital subscription is just £1 for your first month. Try us today by clicking here