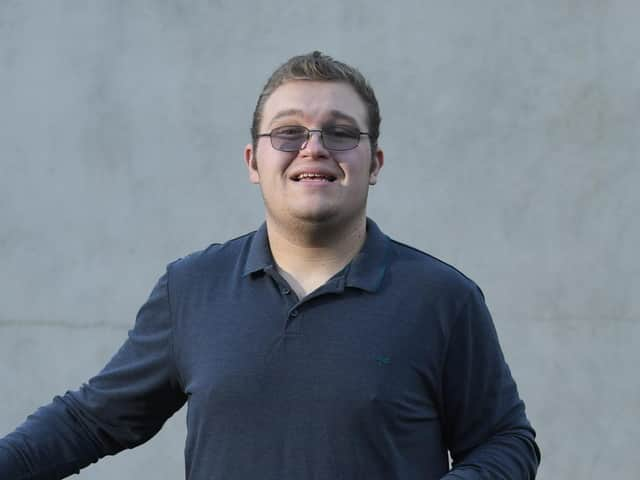 Coun Daniel Duckworth
Coun Daniel Duckworth addressed members of Preston City Council on Thursday in a call for Preston to become an autism-friendly city.
In his speech he urged councillors to back him in a move to make sure the needs of people with "all learning disabilities and people with invisible hidden disabilities" are met.
Coun Duckworth said he wanted to "make our city more welcoming and inclusive for everyone".
He added: "I have autism and I also have dyspraxia and although I'm high-functioning I still have my struggles. I do often get overwhelmed."
He said he wanted to see everyone with learning and hidden disabilities able to play an active part in society.
"I would not be stood here today without the support of family, friends and members of the Conservative group," he said.
His appeal drew multiple members of the city council to open up and share their experiences of dealing with hidden disabilities.
Coun Whitney Hawkins said: "Autism is a big part of my life.
"My younger brother is severely autistic and I say severely but he continues to surprise me every day.
"We are obviously as a community and society very accepting of people with learning disabilities but there's still a long way to go."
Addressing coun Duckworth she added: "Thank you for speaking up."
Coun John Potter and coun David Walker were among others who also commended coun Duckworth's motion to work to make Preston an autism-friendly city