Cost of living crisis: Waiting lists for people who want to learn to forage and cook outdoors
Lancastrians struggling with the cost of living are turning to foraging and outdoor cooking to save money.
Watch more of our videos on Shots! 
and live on Freeview channel 276
Visit Shots! now
Courses run by the Lancashire Wildlife Trust in partnership with Wyre Council have waiting lists for people who want to learn the skills as household budgets tighten.
WATCH cost of living crisis in Lancashire documentary here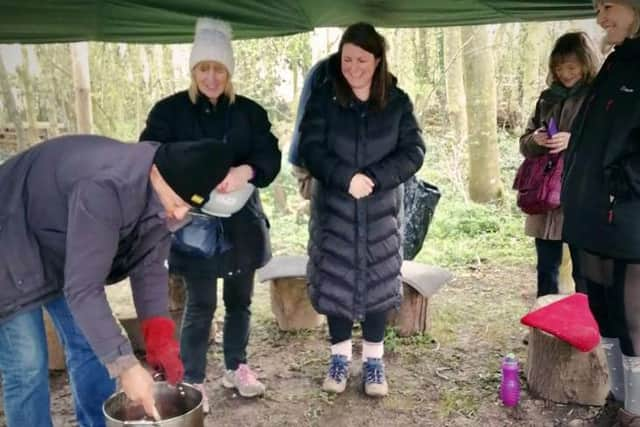 Those running long-standing Nature and Wellbeing Sessions with the Trust noticed a surge of interest in certain courses.
Kirsty Tyler, Nature and Wellbeing Communications Officer, said: "We noticed that when the cost of living crisis started happening, that people were starting to come to sessions with fire and food.
"It was definitely noticeable, the take up was more and more."
In order to seize on the interest and to help struggling communities, the Trust applied for funding to run outdoor cooking and foraging classes, and was successful with a £5,500 grant from Wyre Council.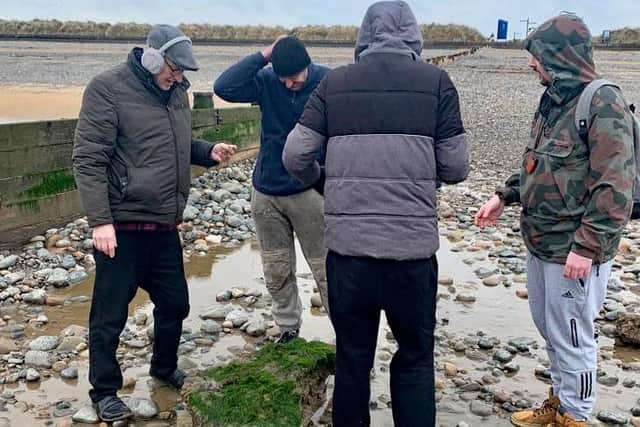 Now these classes have been over-subscribed, and bosses are looking at attracting more funding in more locations across Lancashire to keep up with demand.
"There's a definite need for these classes. We are working on wellbeing and giving people the tools to cook cheap meals and to forage safely", said Kirsty.
"It's been working so well, we've had a pretty big uptake and we will be producing recipe cards and videos for people to continue once the sessions have stopped."
Foraging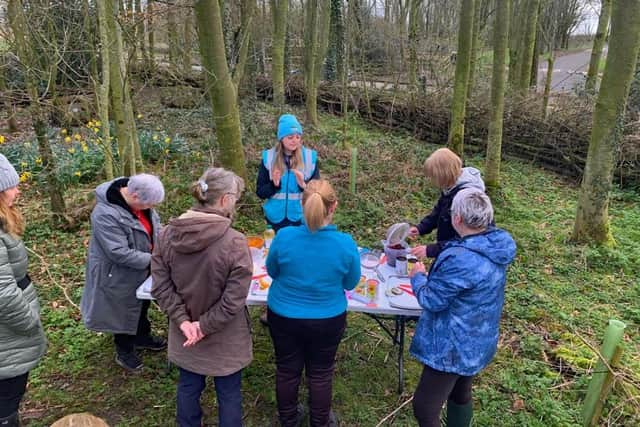 Kirsty says the foraging is simple, with mushrooms given a wide berth.
She said: "It's simple foraging, for things like nettles. It's very easy to know what they are, and they're full of vitamins and don't sting if you blanch them.
"Wild garlic is a good one too, and it's prolific in a lot of woodland areas. You can usually smell it before you see it.
"So we're foraging the simple and obvious things that you walk past. The rule is, if you're not sure if it's safe, don't eat it."
Growing at home
Another big part of the sessions is reawakening people's connection back to the land, and giving them the confidence to grow their own food at home, no matter what the budget or space available.
Kirsty said: "There's lots of food that you can grow cheaply, such as peas. You don't need to go and buy expensive seeds, dried peas from the supermarket work just as well, and you can grow a lot of things just in pots.
"Lettuce is a good one, because you cut and it comes again, and tomato plants produce so much.
"So it can be very cost-effective, even for people with only small back yards or a sunny window sill."
Greater wellbeing
Outdoor cookery sessions are held in the open, with a fire pit and metal pot, cooking simple meals such as chillies, curries and wild garlic pesto pasta.
During preparation, cooking and eating times, attendees are encouraged to connect with one another as well as course leaders, discussing anything that is troubling them at that time.
Kirtsy said: "It's all linked together, the idea of wellbeing – connecting with nature, other people, taking notice, being active, learning and giving back."