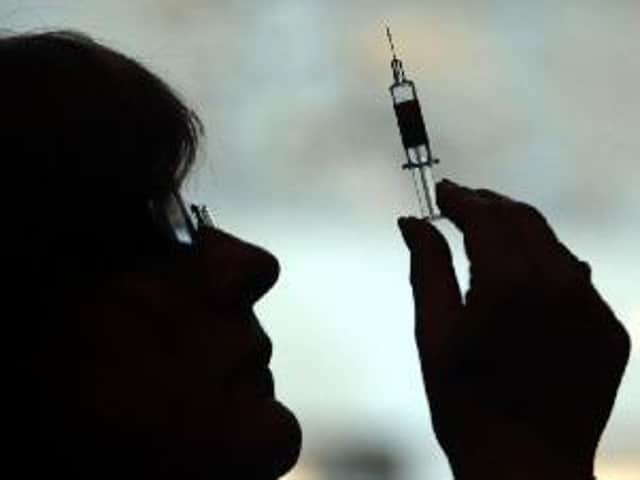 Hospitals in Blackpool and Preston will be vaccination hubs
The initial batches of Covid-19 will be administered at 'hospital hubs' in Blackpool and Preston, it has been revealed.
Pecause the Pfizer vaccine needs to be stored at minus 70 and moved carefully in batches of 975 doses, vaccinations can only take place in hospitals.
Original plans for vaccinations to take place in GP surgeries, pharmacies and large vaccination centres.
Blackpool Victoria Hospital and Royal Preston Hospital have both been selected because they can store the vaccine under ideal conditions.
Both hospitals expect to be vaccinating from next week to over 80s, high risk NHS staff and all care home staff
Royal Blackburn Teaching Hospital, Burnley General Teaching Hospital, Royal Lancaster Infirmary and Furness General Hospital are expected to follow next week.
Dr Amanda Doyle, chief officer of Lancashire and South Cumbria Integrated Care Systems, said: "It is important that health and care workers protect themselves so that they are there to care for others – so I would urge my colleagues to take it up as soon as you can.
"This will be a marathon over the coming months, not a sprint, and the NHS will keep expanding the programme as we get more vaccine, and potentially other vaccines come available
"The NHS wants to go as fast as all these factors allow and have been recruiting and training more vaccinators and support staff from across the NHS and outside of it, all of whom will be trained, assessed and supervised. In Lancashire and South Cumbria, East Lancashire Hospitals NHS Trust are the lead employer for the Covid Vaccination programme and you will see that all partners are sharing recruitment messages from the recruitment campaign."
Meanwhile, NHS England and NHS Improvement said the number of vaccination sites in each clinical commissioning group (CCG) area will vary according to the number of residents it has who are over 80.
It said staff at the vaccination sites would be provided with training, and be "given full support to mobilise within the timescale".