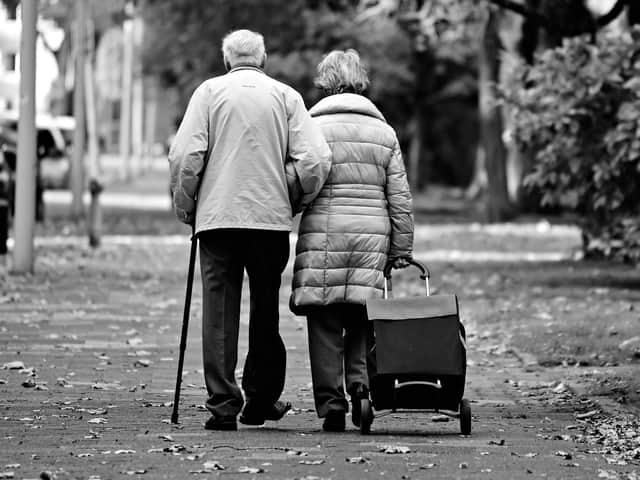 Lancashire experts are among a national team looking into the effect of social services centre closure on the elderly and those with dementia etc due to the coronavirus pandemic
Experts from both Lancaster University and the University of Central Lancashire are among a national team looking into the impact of social service closures due to coronavirus, on the lives of older people, people with dementia and unpaid carers.
The project is being conducted in partnership with a large number of NHS Trusts and front-line care support providers, including Lancashire & South Cumbria NHS Trust, Tide Carers, The Brain Charity, National Museums Liverpool, Liverpool and Wigan Dementia Action Alliance, Sefton Older People's Forum.
The study is funded by the University of Liverpool's Covid-19 Strategic Research Fund and supported by the National Institute for Health Research Applied Research Collaboration North West Coast (NIHR ARC NWC).
They want to hear from older people, unpaid carers and people living with dementia, either alone or in a supported context.
The study can be done online or via the phone and requires a commitment of 20-30 minutes three times over a period of 12 weeks and closes to new registrations on July 31.
Dr Siobhan Reilly, senior Lecturer from Lancaster University, said: "We know certain groups are likely to be affected differently so it is important that as many people take part in this research as possible.
"We want to have representation from all groups and all parts of society. The more participation we have, the more relevant our results will be."
People living with dementia and older people can be heavily reliant on accessing support groups, social activities in the community, befrienders, day care centres, or singing and dancing groups to stay socially active and get the support that health care services cannot provide.
Due to Covid-19 these face-to-face services are now temporarily shut, leaving huge gaps in support and care needs.
For more information or to take part visit the COVID-19 Dementia Study webpage.