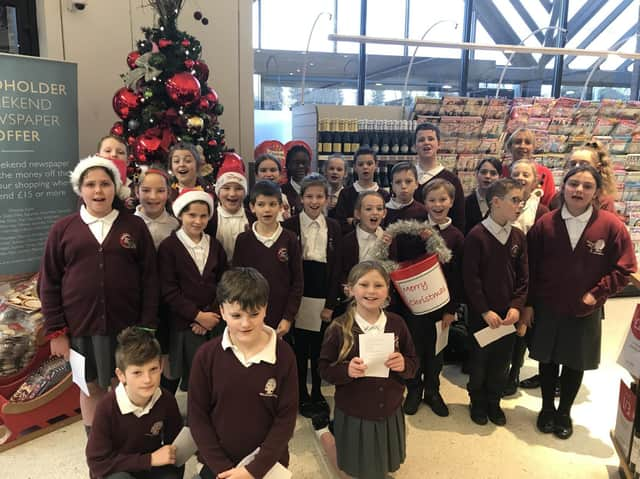 Broad Oak Primary choir sing to shoppers at Booths in Penwortham
The choir from Broad Oak Primary in Pope Lane swapped their classroom for the nearby Booths supermarket.
They entertained shoppers with a variety of festive songs and carols.
The choir is a mixture of boys and girls from Years 5 and 6 .-
The nine to 11 year olds were led by the school's music subject leader Nicola Sheffield.
Their singing of traditional carols raised an amazing £55.63 which is going to be used towards the cost of a coach to take them to take part in the Young Voices concert in Manchester at the end of January.