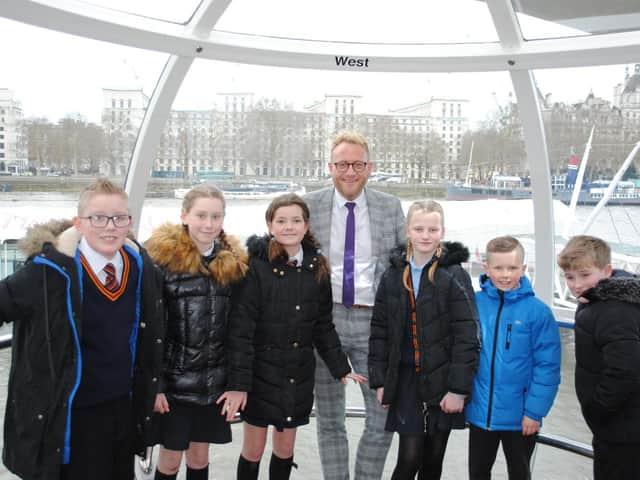 The Waterloo Academy youngsters on the London Eye
Staff and six pupils from Waterloo Primary Academy travelled to London to take part in a Commonwealth Day service.
They were among around 400 schoolchildren at the Westminster Abbey attended by The Queen and other members of the Royal Family
Accompanied by some of Waterloo's senior leadership team, the school was represented by the took Head Boy and Girl, Rees and Tia, their deputies , Reggie and Madison and two exceptional Year 5 pupils, Lucas and Rosie.
Waterloo Academy pupils find their namesake station on a trip tot he capital
The youngsters were also treated to a ride on the London Eye and a visit to some of London's most
famous sights such as Buckingham Palace, after a walk through St. James's Park.
Headteacher Mark Hamblett said: "The children were exceptionally well behaved throughout the day, from start to finish. A member of public on the return journey stated that the children were a credit to the school and a credit to Blackpool.
"To witness an event such as this is huge; a once in a lifetime opportunity. I genuinely don't think the children realise the enormity of the day yet, I think in years to come, they may realise just exactly what they witnessed".