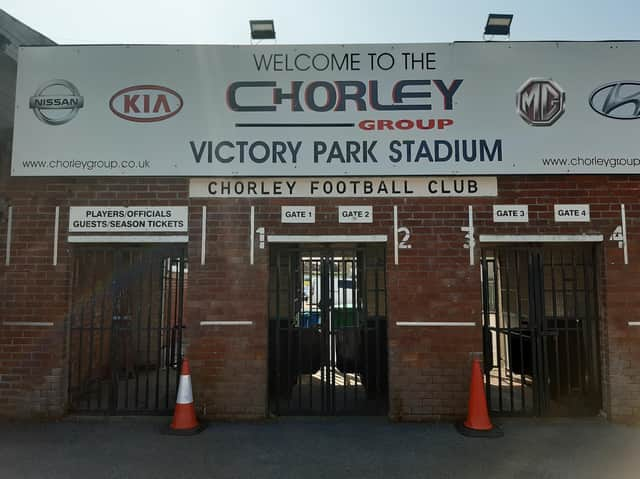 Victory Park, Chorley
Chorley Group, long time backers of The Magpies, have taken out extra sponsorship of the club which will see the home ground renamed the Chorley Group Victory Park Stadium until the end of the season.
Chorley FC, who currently play in the Vanarama National League North, will host Championship side Derby County in the FA Cup in early January.
Adam Turner Director at Chorley Group said: "We've had a long-standing relationship with the club, and we're thrilled to be working with Chorley FC and the board once again.
"There are lots of exciting things happening for Chorley on and off the pitch and the cup tie against Derby County is a great opportunity for them and we're pleased that we can play in helping them achieve their long-term goals, and hopefully in the short term a win against championship opposition."
Chorley Group, founded in Chorley in 1989, now operates nine franchises across the North West and employs 250 people
Adam continued: "The family ethic and values we have at Chorley Group sets us apart from our competitors and fits in well with a family club like Chorley FC.
"We believe it's important to support and be active participants in our communities and our relationship with the club is a perfect example of this."
Terry Robinson CEO at Chorley FC said: "We'd like to say a big thank you to Chorley Group for continuing their terrific backing of the football club.
"It's great to have such a strong relationship with a big, local business. Long may it continue.
!And this is just the beginning - we'll have further exciting sponsorship news coming up in the next few weeks as the Derby game moves closer."