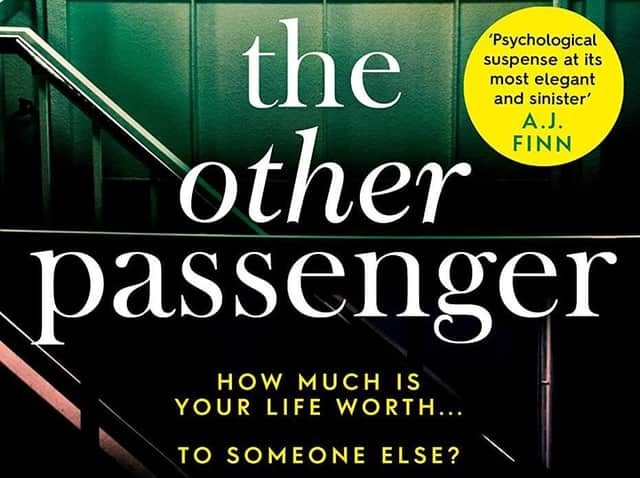 The Other Passenger
Two couples, a caustic friendship and a deadly trail of secrets, lies and betrayal...
Urban noir doesn't come better than this nail-biting, mind-bending thriller from award-winning Louise Candlish, an exciting, incisive writer with the sharpest eye in the business when it comes to the complexities of human relationships.
In this twisting, turning new masterpiece, she sets her sights on the corrosive friendship between two oddly assorted couples to deliver a whip-smart, thoroughly contemporary exploration of how money, envy and obsession have the power to destroy lives.
Set against the simmering tensions and social dynamics of suburban London, and the Thames river buses which carry commuters into the heart of the city, The Other Passenger is a disturbing voyage into the darkest corners of the mind with a classic unreliable narrator sitting firmly at the helm.
Jamie Buckby and his partner, Clare Armstrong, have been jostling along together in Clare's upmarket Georgian house in South London for a decade, but now they are both 'hurtling towards fifty' and Clare reckons that embracing the new is the key to ageing successfully.
So a friendship with early thirties couple, Kit and Melia Roper, who live in a more downmarket home in their area would seem to offer 'youth, fun and freedom.' The child-free couples, both marooned in a family friendly neighbourhood – seem to hit it off and Kit encourages claustrophobic Jamie to join him on the daily commute to work by riverboat.
With no more traffic gridlock and the company every day of the hedonistic Kit, Jamie is experiencing a lifestyle upgrade. But Kit and Melia are consumed with envy for Clare's grand home and wealth, and it hasn't gone unnoticed.
But a year later, on the first day back to work after Christmas, Kit isn't on the morning boat and Jamie can't help but notice that something is not right and when he disembarks, he finds the police waiting. Melia has reported Kit missing and another passenger witnessed the two men arguing on the last boat home after their pre-Christmas drinks.
Police say Jamie had a reason to lash out at him, to kill him but surely Melia will vouch for him, and who exactly is this other passenger pointing the finger? Whatever coincidences might have occurred that night, Jamie is adamant that he is innocent… totally innocent.
A year of drama and deceit unfolds through the jaundiced prism of our unpredictable narrator Jamie as he paves a road to hell littered with jaw-dropping twists, revealing one-liners and a nerve-jangling sense of creeping menace.
Fans of Candlish's riveting psycho dramas will love grappling their way through this maze of mystery and misdirection in a story peopled by a bunch of unsavoury characters so devious that it's hard to see a ray of light as their social façade is stripped away to lay bare a dark web of secrets and lies, and the deep cracks in middle class lives.
As always, the author's plotting is impeccable, and the dialogue positively bristles with acrimony and cunning as the shocking truth behind Kit's disappearance is exposed over a year of neighbourly dissembling, treachery and discord.
Riveting, elegantly written, and with a final twist that readers won't see coming, The Other Passenger is one hell of a ride!
(Simon & Schuster, hardback, £14.99)