Farewell My Herring by LC Tyler: Original, super- intelligent and fun from start to finish - book review -
Tyler's effortlessly funny, and yet seriously plotted, murder mysteries combine a hilarious brand of satirical humour and literary lampooning with the best-loved traditions of the Golden Age of crime fiction.
Wednesday, 21st April 2021, 12:30 pm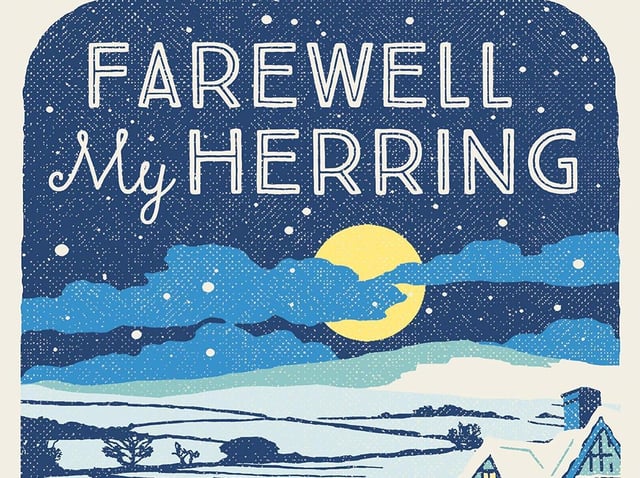 Farewell My Herring by LC Tyler
What's your favourite 'tipple' when it comes to crime fiction... murder, mystery, black comedy?
If it's all three, picking up the latest in L.C. Tyler's joyously entertaining 'Herring' series – whose TV rights have been acquired by the producers of Midsomer Murders – could prove to be the perfect choice.
An outrageously clever parody of Agatha Christie, Dorothy L. Sayers and all those other masters of the whodunit, Farewell My Herring – the ninth book in a series that it would be simply murder to miss – is the equivalent of a sparkling glass of champagne.
His ingenious star players are the very gentlemanly but very third-rate crime writer Ethelred Tressider and his plump and outrageously outspoken literary agent Elsie Thirkettle whose rib-tickling repartee and withering put-downs so often steal the show.
Together, they form an inspired comedy act... Ethelred, circumspect, erudite and quick-witted, and Elsie, a tenacious, hard-nosed businesswoman whose life's work seems to be finding publishers for manuscripts that need to be turned into 'a book that somebody might actually want to read rather than the one the author wrote.'
In Farewell My Herring, Ethelred and Elsie have been invited to lecture on a creative writing course at Fell Hall, a remote location in the heart of ragged moorland in North Yorkshire which their taxi driver reckons is a 'good place for a quiet murder' and where even the sheep didn't consider the 'wind-smashed reeds to be food.'
While Ethelred's success as a writer (under several pseudonyms) is distinctly average, Elsie sees this as an opportunity to scout for new, hopefully more lucrative, talent.
In charge at Fell Hall is resident course director Wendy Idsworth, an obsessive-compulsive 'queen regnant' who is rumoured to be a spy for the CIA, MI6 or maybe even working for Mossad, and who has the unhappy knack of quickly making herself very unpopular.
But with only a small circle of people yet in residence for the start of the course, heavy snow falls on Ethelred and Elsie's first night, trapping the early arrivals inside, and soon causing tensions to emerge between members of the group.
And when one of them goes missing, Ethelred leads a search party and makes a gruesome discovery. With no phone signal, no internet and no hope of summoning the police, can Ethelred and Elsie identify the killer among them before one of them is next?
Tyler is a master of storytelling and comedy, employing the classic tropes of murder mysteries and then turning his story into a dark and funny pastiche, full of razor-sharp wit and contemporary themes, without losing the atmosphere, sharp plotting and the delightful twists and turns of traditional crime fiction.
Never afraid to ridicule the literary world and its ever-increasing circle of crime writers, Tyler uses the sardonic, mercenary Elsie Thirkettle as his rapier to mercilessly puncture any hint of pretentiousness… and the result is over three hundred pages of mayhem, murder and mirth.
Original, super- intelligent and fun from start to finish!
(Allison & Busby, hardback, £19.99)