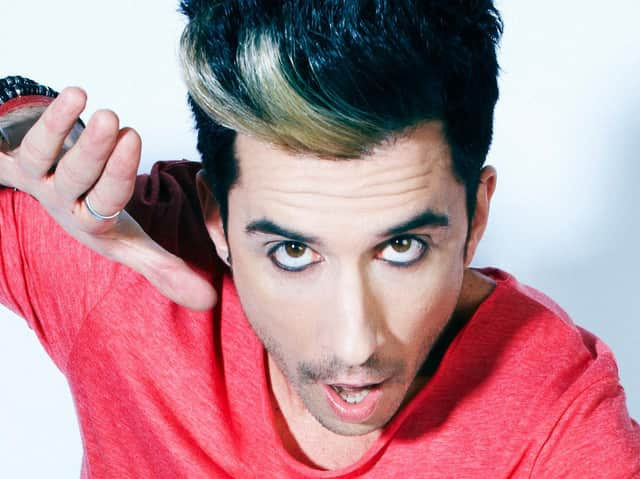 Russell Kane brings his RS Turbo laugh engine to Chorley Little Theatre tonight. Photo: David Venni Photography Ltd
The keenly awaited brand-new tour show is here. Packing more energy than a Duracell factory, Russell's RS Turbo laugh engine will motor through love, family and life – once again proving that the fast and the curious amongst us see more stuff, and get more done.
Best known for BBC Three's Stupid Man and Smart Phone and host of three series of Live At The Electric, multi-award winning comedian, presenter, actor, author and scriptwriter Russell Kane comes to Chorley Little Theatre tonight. Find more details at www.chorleytheatre.com.
If you fancy having a go at painting - or feel you would benefit from a refresher course - then look no further than these informative classes. They are held at St George's Hall, Preston, on Tuesdays and Fridays. See www.painting-classes-uk.net.
Escape the February brain fog and exercise your grey matter with Lancaster Chess Club. They meet every Tuesday until early May, 7.30pm at the Reform Club, Great John Street/Stonewell, in Lancaster. Call 01524 884327 for more details.
The Cinema Around the Corner Film Club at Preston's Continental tonight presents Harold and Maude. Hal Ashby's dark comedy has warm humour and big heart. Entry is just £3.50, see www.facebook.com/CinemaRoundTheCorner.
Warm up your vocal chords and join Skylarks for a sing tonight at Bamber Bridge Methodist Church, on Station Road. Singing is from 7pm-8pm but everyone, including new members, is welcome from 6.45pm for a cuppa. Each session costs £4.